Asia report: Markets mostly higher, Covid-19 cases surge in Tokyo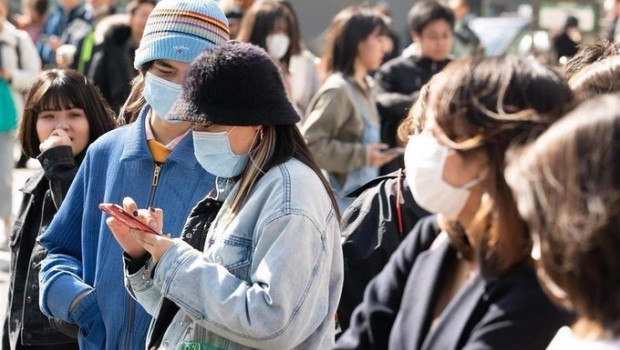 Most markets in Asia finished higher on Friday, as investors continued to monitor the global Covid-19 situation, with a state of emergency being declared in Japan's capital amid surging cases.
In Japan, the Nikkei 225 was up 2.36% at 28,139.03, as the yen weakened 0.04% against the dollar to last trade at JPY 103.85.
Technology conglomerate SoftBank Group slipped 0.06%, while among the benchmark's other major components, automation specialist Fanuc was up 1.86% and fashion firm Fast Retailing added 3.83%.
The broader Topix index finished 1.57% firmer by the end of trading, closing at 1,854.94.
In fresh economic data, household spending in Japan was up 1.1% year-on-year in November, well exceeding the 1.5% decline anticipated by economists polled by Reuters.
Prime minister Yoshihide Suga, meanwhile, declared a state of emergency in Tokyo and three surrounding areas during the day, as Covid-19 infections continued to rise in the megalopolis.
On the mainland, the Shanghai Composite was down 0.17% at 3,570.11, and the smaller, technology-heavy Shenzhen Composite was 0.29% weaker at 2,419.50.
South Korea's Kospi rocketed 3.97% to settle at 3,152.18, while the Hang Seng Index in Hong Kong grew 1.2% to 27,878.22.
Chinese telecom plays were once again in the red in the special administrative region, with China Mobile down 4.16%, China Telecom off 3.45% and China Unicom losing 0.9%.
That came after MSCI said it would delist the securities from some of its indices, following a similar announcement from the New York Stock Exchange earlier in the week.
The moves from index operators were to comply with an executive order around American investment in certain Chinese firms, signed by Donald Trump late last year.
In Seoul, the blue-chip technology stocks were in the green, with Samsung Electronics up 7.12% and SK Hynix rising 2.6%.
Korean carmaker Hyundai Motor leapt 19.42%, after local media reported that the company was set to enter a deal with California-based consumer technology giant Apple to develop electric vehicles and EV batteries.
Earlier in the day, Hyundai told CNBC that it was still in talks, saying it understood Apple was in discussion with a number of car manufacturers, with Hyundai being one of them.
"As the discussion is at its early stage, nothing has been decided," Hyundai stated to CNBC.
The gains in Asia came after a solid showing on Wall Street overnight, which was fuelled by the Senate finally managing to certify Joe Biden as the next United States president after rioters interrupted proceedings on Wednesday.
Donald Trump also finally conceded that Biden would become the next president at his inauguration later this month, in a recorded address on Thursday.
"The Donald confirmed that he wants to have a smooth transition of power and that should ease traders' fears about the possibility of violence, like what we saw on Capitol Hill," said CMC Markets analyst David Madden.
"Equity markets in Asia and Australia are largely showing strong gains thanks to the bullish moves in the US.
"The Nikkei 225 hit its highest level since August 1990."
Oil prices were higher as the region entered the weekend, with Brent crude last up 0.92% at $54.88 per barrel, and West Texas Intermediate rising 0.81% to $51.24.
In Australia, the S&P/ASX 200 managed gains of 0.68% to 6,757.90, while across the Tasman Sea, New Zealand's S&P/NZX 50 was up 0.54% at 13,558.19.
Both of the down under dollars were stronger on the greenback, with the Aussie last ahead 0.1% at AUD 1.2862, and the Kiwi advancing 0.06% to NZD 1.3774.