Asia report: Markets mostly higher as Japan enters recession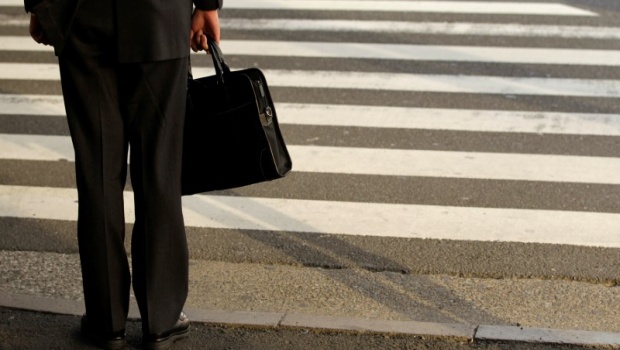 Markets in Asia were mostly higher on Monday, as investors digested fresh data showing further contraction for Japan's economy in the March quarter.
In Japan, the Nikkei 225 was up 0.48% at 20,133.73, as the yen weakened 0.19% against the dollar to last trade at JPY 107.26.
Of the major components on the benchmark index, automation specialist Fanuc was up 0.69%, fashion firm Fast Retailing added 0.74%, and technology conglomerate SoftBank Group was 1.03% higher.
The broader Topix index was ahead 0.38% by the end of Tokyo's trading day, closing at 1,459.29.
In fresh economic data out of Japan, the country's economy shrunk by 3.4% on an annualised basis for the three months to 1 March, according to the Cabinet Office.
That was better than expectations for a 4.6% contraction, as predicted by economists polled by Reuters, but it was still the second quarter in a row of contraction, pushing the country into recession.
"Overnight it was confirmed that Japan entered a technical recession," said CMC Markets analyst David Madden.
"In the first quarter of 2020, the economy contracted by 3.4% on an annualised basis, and the reading for the final quarter of 2019 was revised to -7.3%.
"Stock markets in the Far East are showing modest gains, despite the recession news from Japan."
On the mainland, the Shanghai Composite added 0.24% at 2,875.42, and the smaller, technology-heavy Shenzhen Composite was 0.43% weaker at 1,800.84.
South Korea's Kospi rose 0.51% to 1,937.11, while the Hang Seng Index in Hong Kong was up 0.58% at 23,934.77.
The blue-chip technology stocks were mixed in Seoul, with Samsung Electronics up 1.99%, while chipmaker SK Hynix lost 0.98%.
Investor attention during the Asian session was on US Federal Reserve chief Jerome Powell, and his comments to CBS current affairs programme 60 Minutes over the weekend.
"Assuming there's not a second wave of the coronavirus, I think you'll see the economy recover steadily through the second half of the year," Powell said.
He did warn, however, that a full economic recovery might depend on the arrival of a vaccine for Covid-19.
Oil prices were higher at the end of the Asian day, with Brent crude last up 5.69% at $34.35 per barrel, and West Texas Intermediate rising 7.61% at $31.67.
In Australia, the S&P/ASX 200 marched forward by 1.03% to 5,460.50, while across the Tasman Sea, New Zealand's S&P/NZX 50 gained 0.25% to 10,757.94.
Both of the down under dollars were stronger on the greenback, with the Aussie last ahead 0.59% at AUD 1.5501, and the Kiwi advancing 0.44% to NZD 1.6777.