Asia report: Markets mostly higher ahead of Trump inauguration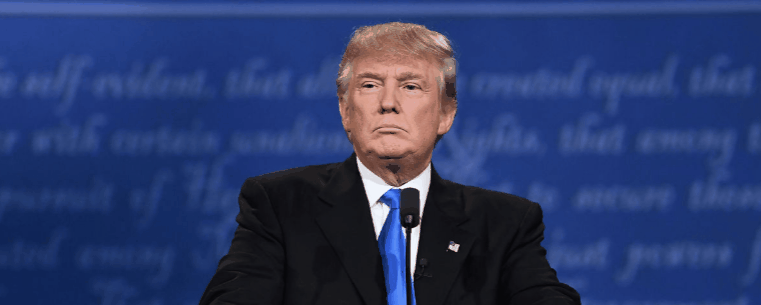 Markets in Asia managed to finish mostly higher on Wednesday, ahead of Friday;s inauguration of US President-elect Donald Trump.
In Japan, the Nikkei 225 finished up 0.43% at 18,894.37, with a weaker yen helping advance major exporters.
The yen was last off 0.71% at JPY 113.42 per $1.
Of the major exporters, Honda was up 1.49%, Nissan added 1.27%, Toshiba advanced 2.38% and Toyota finished 0.25% higher.
Toshiba's gains also came after local media reports that the tech giant was mulling over a spinning-off of its semiconductor division, selling some of it to digital storage giant Western Digital.
On the mainland, the Shanghai Composite was 0.14% higher at 3,113.05, while the Shenzhen Composite finished 0.45% lower.
In South Korea, the Kospi was down 0.06% at 2,070.54, with Samsung shares holding relatively steady ahead of a court decision over the approval of an arrest warrant for group chief Jay Lee.
Lee was held by special prosecutors for almost 24 hours last week, and was questioned by a judge on Wednesday, over allegations he paid bribes to Choi Soon-sil, a close friend of impeached President Park Geun-hye.
President Park was embroiled in a cash-for-influence scandal, along with Choi.
Samsung Electronics was down 0.1% while Samsung C&T was 1.6% lower, although Samsung Engineering managed to finish 1.9% firmer.
Hong Kong's Hang Seng Index ended the day up 1.13% at 23.098.26.
Gambling and leisure operator MGM China was down 1.85%, after the company confirmed the opening of MGM Cotal in Macau would be bumped from the second quarter to the second half of the year.
Investors kept a close eye on what Trump told the Wall Street Journal in an interview, quipping that the greenback was "too strong" and blaming that - at least partially - on China's artificial weakening of renminbi.
"It was a matter of time that Trump's diametrically opposed policy objectives - fiscal expansion and protectionist bias - and outcomes - higher US Treasury yields and consequently stronger dollar - came home to roost," noted Mizuho Bank senior economist Vishnu Varathan.
In other global currency news, sterling saw its biggest one-day gain on the dollar since October 2008 after Prime Minister Theresa May vowed to take the United Kingdom out of the single market.
Oil prices were lower, with Brent crude last own 1.32% at $54.75 and West Texas Intermediate 1.49% softer at $51.71 per barrel.
Australia's S&P/ASX 200 finished 0.36% lower at 5,678.75, although the hefty financials subindex lost 0.85%.
Banks and chicken led New Zealand's S&P/NZX 50 down 0.1% to 7,059.28, with Westpac leading the index south by 1.8%, and chicken producer Tegel close behind with losses of 1.5%.
The down under dollars were both weaker against the greenback, with the Aussie last off 0.2% at AUD 1.3241 and the Kiwi losing 0.28% to NZD 1.3897 per $1.