Asia report: Markets mixed, Kakao Bank surges on Seoul debut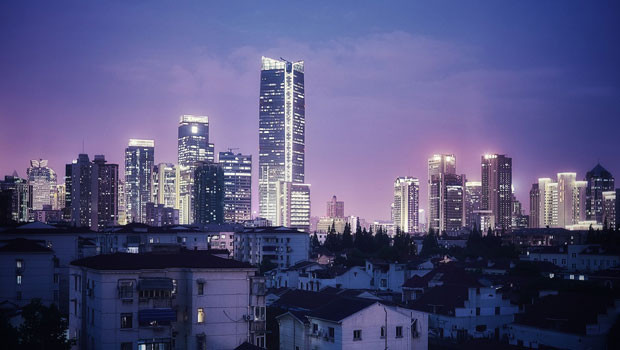 Markets in the Asia-Pacific region closed in a mixed state on the last day of the trading week, with Kakao Bank in Korea rocketing higher on its debut, as investors closed their wallets ahead of the much-anticipated jobs report stateside later in the global day.
In Japan, the Nikkei 225 was up 0.33% at 27,820.04, as the yen weakened 0.05% against the dollar to last trade at JPY 109.82.
Fashion firm Fast Retailing was up 0.26%, while among the benchmark's other major components, automation specialist Fanuc was down 0.54% and technology conglomerate SoftBank Group lost 0.16%.
The broader Topix index was 0.02% firmer by the end of trading in Tokyo, closing at 1,929.34.
On the mainland, the Shanghai Composite was down 0.24% at 3,458.23, and the smaller, technology-heavy Shenzhen Composite was off 0.16% at 2,443.06.
South Korea's Kospi was 0.18% weaker at 3,270.36, while the Hang Seng Index in Hong Kong slipped 0.01% below the waterline to settle at 26,179.40.
Nascent lender Kakao Bank closed up 79% on its debut day, having opened the session in Seoul 37.7% higher than its initial public offering price.
By the end of the day, Kakao Bank was sitting at the top of the stock exchange's financial plays by market capitalisation.
The blue-chip technology stocks were in the red on the Korean peninsula, meanwhile, with Samsung Electronics down 0.73% and SK Hynix losing 1.67%.
"Most of the key markets in Europe and Asia were quiet on Friday, with the FTSE 100 slipping 0.1% to 7,113 and a flat performance from Hong Kong's Hang Seng index," said AJ Bell investment director Russ Mould.
"US non-farm payroll figures could put a bit of life in the markets later today, with forecasts for 925,000 jobs to have been added in July and unemployment at 5.6%."
Mould said a worse-than-expected figure could trigger a positive market reaction, as it would suggest the economy was not overheating.
"Conversely a better-than-expected figure might trouble investors if it suggests the economy is racing ahead, which would stoke fears of interest rate hikes happening sooner than currently guided by the Federal Reserve."
Oil prices were higher as the region entered the weekend, with Brent crude last up 0.48% at $71.63 per barrel, and West Texas Intermediate rising 0.42% to $69.38.
In Australia, the S&P/ASX 200 was ahead 0.36% at 7,538.40, while across the Tasman Sea, New Zealand's S&P/NZX 50 added 0.12% to 12,770.00.
Fuels retailer Z Energy jumped 5.5% in Wellington, after it and other shareholders in oil processor Refining New Zealand voted to end refining amid competition from imported fuels from more competitive refiners overseas, and a gradual fall in demand for fossil fuels coinciding with the Covid-19 pandemic.
New Zealand Refining itself was ahead 1.2% by the end of trading, but local news outlet BusinessDesk reported that its share price was still down 45% from its pre-pandemic price.
The company is the only refiner of crude oil within New Zealand, meaning the vote will result in all fuels being imported into the country, with its plant set to be converted to an import terminal.
Both of the down under dollars were weaker against the greenback, with the Aussie last off 0.18% at AUD 1.3528, and the Kiwi retreating 0.03% to NZD 1.4179.