Asia report: Markets mixed as Trump enigmatic on new China tariffs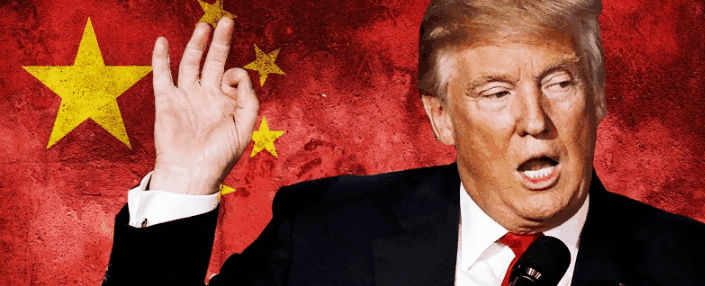 Asian markets were mixed and slightly subdued on Thursday as Donald Trump declined to set a deadline for new tariffs on Chinese goods and demonstrations in Hong Kong calmed down.
The US President used his daily update on the China situation to give a rather puzzling message, assuring reporters that China has to make a deal before gesturing to his head and telling telling the press conference that "my deadline is what's up here. We'll figure out the deadline. Nobody can quite figure it out".
Neil Wilson, chief market analyst at Markets.com, said: "Trump says China will make a deal. Well we've heard all this before. The markets starting to ignore this rubbish. There is precious little signs that we are even close to seeing a deal done at the G-20. Maybe a top-level handshake between Trump and Xi but hard to see much more."
Japan's Nikkei 225 was down 0.46% at 21,032.00 as Apple supplier Japan Display saw its shares plummet 11.94% after confirmation that the company's president and chief executive will step down amidst restructuring.
Meanwhile, the Japanese yen edged 0.06% higher against the US dollar to JPY108.44.
On the Chinese mainland the Shanghai Composite index inched 0.05% higher to 2,910.74, while the tech-heavy Shenzhen Composite was 0.29% higher at 1,532.79.
Hong Kong's Hang Seng index dropped 0.05% to 27,294.71, continuing to fall after Wednesday's protests against a proposed new Chinese extradition law caused chaos, with as many as one million demonstrators taking to the streets and 79 people injured after police fired teargas and rubber bullets.
Thursday was more subdued, with heavy rain discouraging crowds, but more demonstrations are likely for as long as the autonomous territory's government continues backing the controversial policy.
The South Korean Kospi was 0.27% lower at 2,103.15 as chip giants Samsung Electronics and SK Hynix were dragged down by an uncertain outlook, losing 1.9% and 3.4% respectively.
Brent Crude rose by 3.43% to $62.10 and WTI Crude gained 3.02% to $52.73, with prices surging after a suspected oil tanker attack in the Gulf of Oman.
Down under, the Australian S&P/ASX 200 remained flat, dropping just 0.02% lower to 6,542.40 as Afterpay Touch slid 12.05% after the nation's financial crime watchdog called for an audit to investigate the company's compliance with terrorism-financing rules.
New Zealand's S&P/NZX 50 ended the day 0.18% higher at 10,223.81 as Ebos climbed 1.7% higher, Mainfreight increased by 1% and Auckland International Airport closed at an all-time high after a 0.9% rise.
Finally, the Australian dollar was down 0.33% against the greenback at A$1.45, while New Zealand's dollar dropped 0.12% to NZ$1.52.