Asia report: Markets mixed as tech shares advance in Hong Kong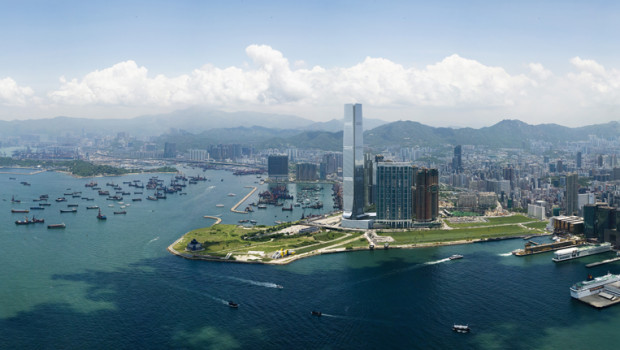 Markets closed in a mixed state in Asia on Monday, with Meituan leading a surge for China's technology plays in Hong Kong after it became the latest target of regulators in Beijing.
In Japan, the Nikkei 225 was up 1.6% at 28,498.20, as the yen weakened 0.54% against the dollar to last trade at JPY 112.96.
It was a positive day for the benchmark's major components, with automation specialist Fanuc up 2.48%, fashion firm Fast Retailing adding 1.43%, and technology giant SoftBank Group jumping 4.87%.
The broader Topix index was 1.77% firmer by the end of trading in Tokyo, closing at 1,996.58.
On the mainland, the Shanghai Composite slipped 0.01% to 3,591.71, and the smaller, technology-heavy Shenzhen Composite was 0.43% lower at 2,403.46.
Traders in South Korea were taking the day off for the 'Hangeul Day' holiday, while the Hang Seng Index in Hong Kong advanced 1.96% to 25,325.09.
Chinese online shopping giant Meituan rocketed 8.36% in the special administrative region, after regulators handed down a CNY 3.4bn fine for monopolistic behaviour late on Friday.
That was much smaller than the CNY 18.23bn fine given to Alibaba for similar allegations back in April.
Other tech stocks were also in the green in Hong Kong, with Alibaba up 7.91% and Tencent ahead 2.95%.
Embattled property development company China Evergrande was also in focus, as another round of debt deadlines came and went on Monday.
The company, whose shares remained suspended from trading in Hong Kong, already missed the due dates on two bond coupon payments in recent weeks.
Seoul's blue-chip technology stocks were in the red, with Samsung Electronics down 0.14% and SK Hynix losing 1.78%.
"Friday's surprise decline in the payrolls figure did provide an element of doubt over what the Fed will do next, with some expecting to see a cautious approach given clear inconsistency in the recovery," said IG senior market analyst Joshua Mahony of the global situation on Monday.
"Nonetheless, while the payrolls figure highlights hiring issues, the fact that US vacancies are at a record high signals difficulties in the hiring process rather than a lack of demand for labour.
"Sharp declines in unemployment bring confidence that the jobs market is moving in the right direction, and expectations of continued gains for inflation bring a need for the Fed to start making moves."
Mahony said rising treasury yields highlighted both an expectation that the US economy would continue to improve, and that the Fed would act accordingly.
"However, there are undoubtedly significant risks to growth borne out of the recent rise in prices, with surging natural gas prices bringing the potential for sharp increases to both energy and food expenses.
"While Putin's pledge to raise natural gas output brought the dramatic spike in prices to an end, there are a whole host of commodities trading at long-term highs."
Oil prices were higher at the end of the Asian day, with Brent crude last up 2% at $84.04 per barrel, and West Texas Intermediate rising 2.42% to $81.27.
In Australia, the S&P/ASX 200 was down 0.28% at 7,299.80, while across the Tasman Sea, New Zealand's S&P/NZX 50 was off 0.51% at 13,019.37.
Both of the down under dollars were stronger on the greenback, with the Aussie last ahead 0.35% at AUD 1.3637, and the Kiwi advancing 0.28% to NZD 1.4405.