Asia report: Markets mixed as investors digest China data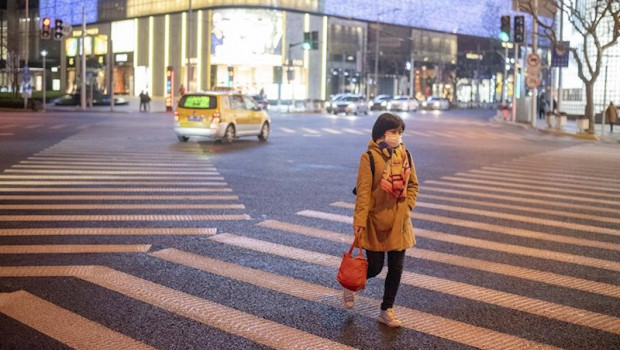 Markets in Asia finished mixed on Friday, as investors digested fresh industrial production data from China, and continued to monitor the global situation regarding the Covid-19 coronavirus pandemic.
In Japan, the Nikkei 225 was up 0.62% at 20,037.47, as the yen strengthened 0.18% against the dollar to last trade at JPY 107.06.
Uniqlo owner Fast Retailing was down 1.07%, while among the benchmark's other major components, automation specialist Fanuc was up 1.28%, and technology giant SoftBank Group advanced 0.97%.
The broader Topix index managed gains of 0.5% by the end of trading in Tokyo, finishing the day at 1,453.77.
On the mainland, the Shanghai Composite was down 0.07% at 2,868.46, and the smaller, technology-centric Shenzhen Composite rose 0.16% to 1,808.56.
Fresh economic data out of China on Friday showed a 3.9% year-on-year improvement in industrial output in April.
It was the first expansion in industrial production for China so far in 2020, and was well ahead of the 1.5% improvement predicted by analysts polled by Reuters.
On the other side of the coin, retail sales in the People's Republic were down 7.5% for the month, which was a touch wider than the 7% decline expected by Reuters polling.
Data from China has been closely observed by market watchers recently, with the country being the first to reopen its economy following its Covid-19 lockdown.
"The Chinese figures certainly don't reflect how the recovery will be in the rest of the world," said Ipek Ozkardeskaya, senior analyst at Swissquote Bank.
"Recovery outside China will likely remain dull and at risk of a second contagion wave, which could further hurt businesses and public finances."
South Korea's Kospi rose 0.12% to 1,927.28, while the Hang Seng Index in Hong Kong slipped 0.14% to 23,797.47.
The blue-chip technology stocks were mixed in Seoul, with Samsung Electronics falling 0.31%, while chipmaker SK Hynix rose 1.61%.
Oil prices were higher as the region entered the weekend, with Brent crude last up 2.38% at $31.87 per barrel, and West Texas Intermediate adding 2.14% to $28.15.
In Australia, the S&P/ASX 200 rose 1.43% to close its session at 5,404.80, with major miner BHP seeing its stock leap 3.46% in Sydney.
Across the Tasman Sea, New Zealand's S&P/NZX 50 slipped 0.13% to 10,730.68, led lower by Tourism Holdings, which fell 9.4%.
Both of the down under dollars were weaker on the greenback, with the Aussie last off 0.1% at AUD 1.5491, and the Kiwi retreating 0.22% to NZD 1.6702.