Asia report: Markets mixed as gold pushes new record highs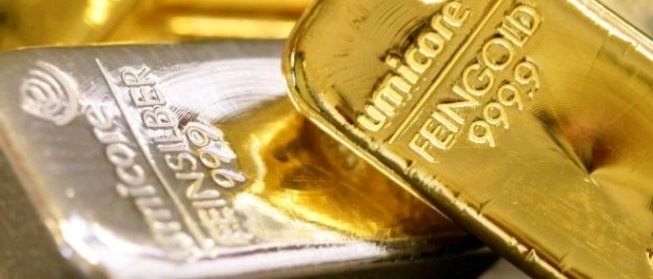 Markets in Asia finished in a mixed state on Tuesday, as gold prices dipped from record highs late in the session, amid ongoing Covid-19 concerns and geopolitical tensions between the US and China.
In Japan, the Nikkei 225 was down 0.26% at 22,657.38, as the yen strengthened 0.08% against the dollar to last trade at JPY 105.29.
Technology giant SoftBank Group was 2.25% higher, while among the benchmark's other major components, robotics specialist Fanuc was down 2.34% and Uniqlo owner Fast Retailing lost 0.68%.
Fujifilm was ahead 3.1% by the end of trading, after US president Donald Trump said overnight that Washington was handing the company a $265m contract to manufacture coronavirus vaccines.
Carmakers were under the cosh, however, led lower by Mitsubishi Motors, which was down 12.64% after it said it was expecting a loss of JPY 140bn for the current financial year.
Among the other vehicle producers, Toyota Motor was down 1.5%, and Nissan Motor lost 4.33%, after the Nikkei Asian Review said the latter company was risking its cash running dry in the next 18 months.
The broader Topix index lost 0.48% by the end of trading in Tokyo, closing at 1,569.12.
On the mainland, the Shanghai Composite was ahead 0.71% at 3,227.96, and the smaller, technology-centric Shenzhen Composite was 1.37% firmer at 2,173.84.
South Korea's Kospi was ahead 1.76% at 2,256.99, while the Hang Seng Index in Hong Kong added 0.69% to 24,772.76.
Both of the blue-chip technology stocks were higher in Seoul, with Samsung Electronics surging 5.4%, and SK Hynix rising 0.36%.
Gold prices came off their highs during afternoon trading, after spot gold hit a record of $1,980.57 per ounce earlier in the session, as investors clambered for the safe haven of the yellow metal.
It was last down 0.56% at $1,931.40 per ounce.
The ongoing Covid-19 coronavirus pandemic was at the top of the agenda, after US Senate majority leader Mitch McConnell took the wraps off the Republican party's relief plan overnight, which included financial aid for Americans who have lost their jobs.
Vaccine news also boosted sentiment, after American drugmaker Pfizer and German company BioNTech confirmed the start of their late-stage human trials for a potential coronavirus immunisation.
Earlier in the day, Moderna Therapeutics also announced the start of late-stage trials for its coronavirus vaccine candidate.
"Concerns about a second wave aren't merely confined to Europe, with rising cases in parts of Asia as well, notably in Hong Kong and Australia, while US cases have continued to show few signs of slowing," said CMC Markets chief market analyst Michael Hewson.
"US markets nonetheless shrugged off these worries closing higher after a weak finish at the end of last week, on hopes that the start of new coronavirus vaccine trials from Moderna and Pfizer will yield some positive results, while the Republican party also unveiled the plans for their new $1trn stimulus bill, which is designed to replace the old one which expires at the end of this week."
Oil prices were mixed at the end of the Asian day, with Brent crude last up 0.425 at $43.59 per barrel, while West Texas Intermediate was stable at $41.60.
In Australia, the S&P/ASX 200 lost 0.39% to settle at 6,020.50, while across the Tasman Sea, New Zealand's S&P/NZX 50 slipped 0.06% to 11,578.27.
Both of the down under dollars were weaker on the greenback, with the Aussie last off 0.04% at AUD 1.3992, and the Kiwi retreating 0.47% to NZD 1.5030.