Asia report: Markets mixed as Chinese exports fall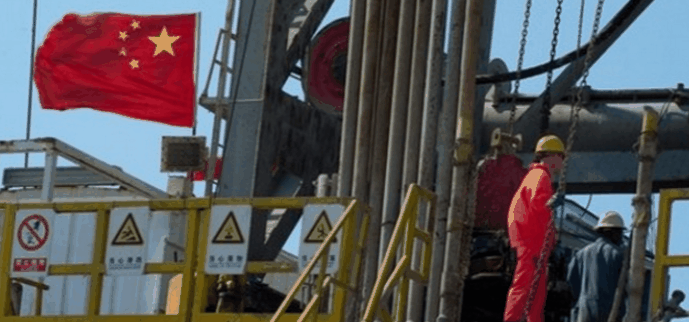 Asian markets were mixed on Monday as Chinese customs data showed that the superpower's exports fell unexpectedly in August, offset by news of fresh monetary stimulus in the region's largest economy.
Newly released customs data showed Chinese exports shrank at a 1.0% month-on-month in August, well short of the 2% increase that analysts polled by Reuters had expected, as the trade war with Washington continues to ramp up.
Asian indices had racked up strong gains on Friday after the People's Bank of China (PBoC) announced that it was set to slash its reserve requirement ratio (RRR) for banks, thus freeing up more cash for lending in a bid to stimulate the economy, while further stimulus was injected on Monday to encourage investors in the wake of worrying data.
Analysts at TD Securities said: "China's August trade data was weak, with exports and imports falling, reflecting the worsening impact of tariffs and slowing growth. The trade outlook is likely to deteriorate further, with the the latest intensification of tariffs having yet to be felt."
Japan's Nikkei 225 ended the session 0.56% higher at 21,318.42 even as the Japanese Cabinet Office released revised economic growth data, reporting that the nation's GDP had increased at an annual rate of 1.3% in the second quarter rather than the earlier estimate of 1.8% growth.
The Japanese yen was down 0.07% against the US dollar at JPY106.99.
In China, the Shanghai Composite rose by 0.84% to 3,024.74 and the tech-heavy Shenzhen Composite jumped by 1.91% to 1,689.21 as communications technology and internet-of-things companies climbed highest.
Hong Kong's Hang Seng Index edged 0.04% lower to 26,681.40 after pro-democracy protests persisted over the weekend, dashing the optimism of investors who thought demonstrations would cease following the withdrawal of a controversial extradition bill during the previous week.
The South Korean Kospi gained 0.52% to 2,019.55 as shares of chipmaker SK Hynix jumped 2.93% and those of index bellwether Samsung Electronics advanced by 1.30% .
Brent Crude climbed by 0.76% to $62.01 while West Texas Intermediate was 0.86% firmer at $57.01.
Down under, Australia's was flat, inching just 0.01% upwards to 6,647.96 after gold miners dragged the index back from early gains, with Newcrest Mining, Northern Star and Regis Resources heading downwards.
New Zealand's dropped 0.20% to 1.5528 as A2 Milk led the index lower as its share price soured by 3.31% after new data showed that sales of meat and dairy products had dropped by 8.2% in the second quarter.
Finally, the Australian dollar was 0.32% stronger against the US dollar at A$1.46, while New Zealand's dollar was up 0.20% against the greenback at NZ$1.55.