Asia report: Markets mixed as China manufacturing data surprises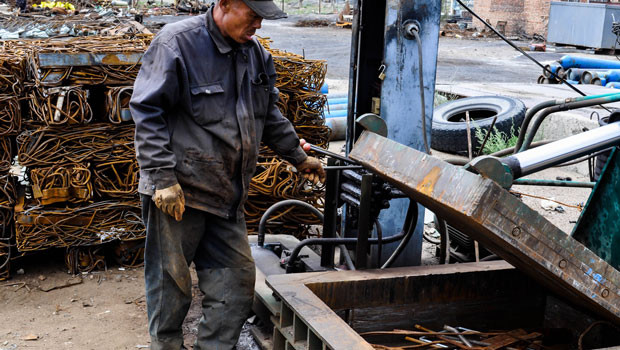 Markets closed in a mixed state in Asia on Tuesday, with investors weighing renewed Covid-19 concerns as they thumbed through manufacturing data out of China that beat forecasts.
In Japan, the Nikkei 225 was down 1.63% at 27,821.76, as the yen strengthened 0.62% on the dollar to last trade at JPY 112.83.
It was a negative day across the board for the benchmark's major components, with robotics specialist Fanuc down 2.46%, Uniqlo owner Fast Retailing 4.4% weaker, and technology giant SoftBank Group 2.87% lower.
The broader Topix index was 1.03% weaker by the end of trading in Tokyo, closing at 1,928.35.
On the mainland, the Shanghai Composite eked out gains of 0.03% to 3,563.89, and the smaller, technology-centric Shenzhen Composite was 0.09% higher at 2,519.27.
Fresh data out of China during the session showed unanticipated growth for the country's factories, with the official manufacturing purchasing managers' index (PMI) coming in at 50.1 for the month.
That was above the 50-point mark that separates expansion from contraction, and well ahead of analyst expectations for a reading of 49.6 points in a poll conducted by Reuters.
"We had expected the manufacturing sector to return to expansion territory, given the return of regular electricity supply in November," said Pantheon Macroeconomics chief China economist Craig Botham.
"An end to factory closures drove a surge in the output subcomponent, to 52.0 from 48.4 in October.
"There were also smaller rises in both new orders and export orders, though both remained sub-50. Input purchases and imports also rose, in a positive sign for trade partners."
Botham said that encouragingly, inflationary pressures seemed to be easing, with the input price sub-component dropping sharply to 52.9 in November from 72.1, while the producer price subindex plunged to 48.9 from 61.1.
"Bear in mind that the PMIs reflect monthly changes, and that anything over 50 still points to an increase, so we are unlikely to see big falls in the year-on-year inflation indices just yet.
"Still, inflation pressures have probably peaked, for the time being.
"It was always going to be hard to replicate the 20-50% increase in energy prices seen in October."
Beijing's official non-manufacturing PMI for November, meanwhile, fell marginally, to 52.3 from 52.4, but still above consensus expectations for a reading of 51.5.#
Craig Botham was "taken aback" by the strength of the non-manufacturing data, given the spike in Covid-19 cases and the pressures facing the property sector.
"The services index did weaken, to 51.1 in November, from 51.6, but this was offset by a surge in the construction PMI to 59.1, from 56.9 in October.
"We think, however, that this is unlikely to reflect a rebound in property, and is more likely an indication that infrastructure support is materialising slightly sooner than expected.
"Local government bond issuance has been heavy, but we had thought it would take until December for shovels to break ground."
Botham said it was still possible the improvement reflected increased optimism around the months ahead, rather than November activity, although the data did not offer a further breakdown by sector.
"But previous months of high issuance did not see a similar jump in the survey, so we think infrastructure FAI should pick up this month."
South Korea's Kospi dropped 2.42% to 2,839.01, while the Hang Seng Index in Hong Kong was 1.58% lower at 23,475.26.
Seoul's blue-chip technology stocks were on the back foot, with Samsung Electronics down 1.28% and SK Hynix losing 1.72%.
Sentiment was dented during the session in Asia, after Moderna chief executive officer Stephane Bancel told the Financial Times overnight that existing vaccines were likely to be less effective against the new 'Omicron' variant of Covid-19.
Those comments came after he said to CNBC on Monday that it could take "months" to develop and distribute an updated vaccine that tackles the variant of concern.
German firm BioNTech - the brains behind the Pfizer jab for Covid-19 - had meanwhile confirmed to Reuters on Monday that it was already working on a vaccine tailored for the Omicron variant.
Oil prices were lower as the region went to bed, with Brent crude last down 2.9% at $71.31 per barrel, and West Texas Intermediate losing 2.52% to dip below the $70 level, to $68.19.
In Australia, the S&P/ASX 200 was up 0.22% at 7,256.00, while across the Tasman Sea, New Zealand's S&P/NZX 50 jumped 1.49% to 12,718.91.
The down under dollars were both weaker against the greenback, with the Aussie last off 0.14% at AUD 1.4019, and the Kiwi retreating 0.03% to NZD 1.4655.