Asia report: Markets mixed as Bank of Japan extends loan support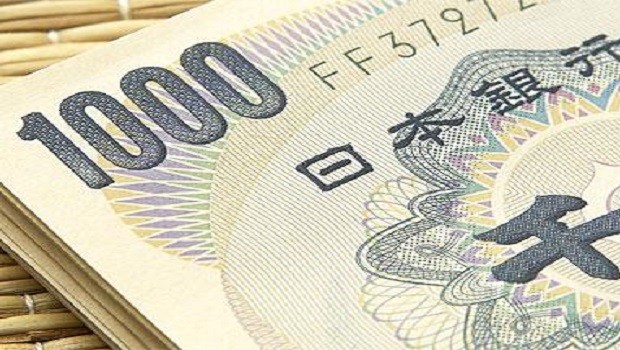 Stocks in Asia finished the last session of the week in a mixed state on Friday, as Japan's central bank stood pat on monetary policy and extended its Covid-19 relief measures.
In Japan, the Nikkei 225 was down 0.19% at 28,964.08, as the yen strengthened 0.03% against the dollar to last trade at JPY 110.18.
Technology conglomerate SoftBank Group was down 0.8%, while among the benchmark's other major components, automation specialist Fanuc was up 0.31% and fashion firm Fast Retailing was ahead 0.75%.
The broader Topix index was off 0.87% by the end of trading in Tokyo, at 1,946.56.
Japan's central bank sated market expectations by holding its monetary policy steady in its latest decision, keeping its policy balance rate at -0.1% and its 10-year yield target around zero.
At the same time, the Bank of Japan confirmed its pandemic relief measures would be extended in duration, and added it was ready to potentially ease policy further should conditions necessitate.
Its loan support programme would now run to March 2022, from a previous end date of September this year.
"For the time being, the Bank will closely monitor the impact of Covid-19 and will not hesitate to take additional easing measures if necessary, and also it expects short- and long-term policy interest rates to remain at their present or lower levels," the central bank said in its statement.
Pantheon Macroeconomics chief Asia economist Freya Beamish said the extension to the loan support programme was "the main factor" keeping the Bank's balance sheet expanding, as asset purchases had slowed to nothing, with its holdings declining in recent months.
"More importantly for the longer term, the Bank announced a new fund-provisioning measure, which will offer funds to financial institutions to support private sector investment or loans to address climate change," Beamish said.
"The programme is expected to be launched within the year, with the preliminary outline made public at the July meeting."
Beamish said the Bank's loan support programme during Covid-19 was "highly effective" in boosting money and credit creation, adding that it might now want to bring some of that experience to the sphere of climate change issues.
"The aim is for the programme to contribute to 'stabilising the macroeconomy in the long run', but it could be used cyclical policy formation too."
On the mainland, the Shanghai Composite was off 0.01% at 3,525.10, and the smaller, technology-heavy Shenzhen Composite was ahead 0.81% at 2,378.61.
South Korea's Kospi was ahead 0.09% at 3,267.93, while the Hang Seng Index in Hong Kong rose 0.85% to 28,801.27.
The blue-chip technology stocks were on the back foot in Seoul, with Samsung Electronics down 0.49% and SK Hynix losing 1.58%.
Oil prices were lower as the region entered the weekend, with Brent crude last down 0.53% at $72.69 per barrel, and West Texas Intermediate losing 0.28% at $70.84.
In Australia, the S&P/ASX 200 was 0.13% higher at 7,368.90, as major miners in the sunburnt country fell on the back of recent drops in commodity prices.
BHP was down 2.45% in Sydney, Fortescue Metals Group lost 0.84%, and Rio Tinto was off 0.61%.
Across the Tasman Sea, New Zealand's S&P/NZX 50 managed gains of 0.09% to 12,551.93, led higher by specialist dairy exporter A2 Milk, which jumped 6.3%.
Both of the down under dollars were weaker against the greenback, with the Aussie last off 0.16% at AUD 1.3263, and the Kiwi retreating 0.27% at NZD 1.4309.