Asia report: Markets mixed as Australian unemployment surges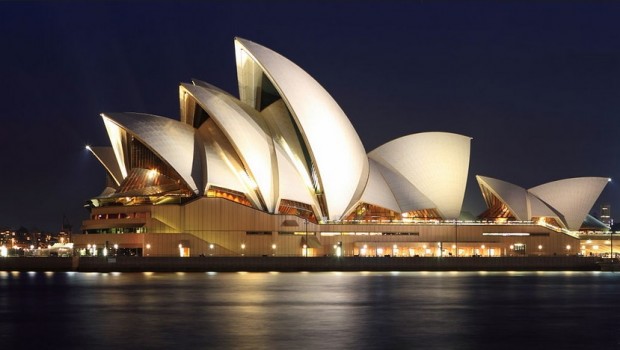 Markets in Asia finished in a mixed state on Thursday, with fresh jobs data in Australia showing the unemployment rate rocketing to a 22-year high.
In Japan, the Nikkei 225 was up 1.78% at 23,249.61, as the yen strengthened 0.05% against the dollar to last trade at JPY 106.86.
Of the major components on the benchmark index, robotics specialist Fanuc was up 2.42%, Uniqlo owner Fast Retailing added 2.05%, and technology giant SoftBank Group was 3.73% higher.
Consumer electronics name Sony was also in the green, rising 2.81% by the end-of-play.
The broader Topix index was 1.16% higher in Tokyo, closing at 1,624.15.
On the mainland, the Shanghai Composite managed gains of 0.04% to 3,320.73, and the smaller, technology-centric Shenzhen Composite was ahead 0.06% at 2,216.47.
A report from the Xinhua news agency during the day suggested banks in China are planning to dispose of CNY 3.4trn of bad loans by the end of the year.
South Korea's Kospi added 0.21% to settle at 2,437.53, while the Hang Seng Index in Hong Kong slipped 0.05% to 25,230.67.
Both of the blue-chip technology stocks were weaker in Seoul, with Samsung Electronics down 0.51% and chipmaker SK Hynix off 0.37%.
Internet behemoth Tencent closed down 2.02% in Hong Kong, after it reported a 37% rise in second-quarter profit to CNY 33.1bn, driven by gaming revenue.
"The mixed picture in Asia appears to be reflecting an emphasis on regional issues, as opposed to universally slavishly following Wall Street," said Oanda senior Asia-Pacific market analyst Jeffrey Halley.
"Asian investors may well be placing more emphasis on the importance of the US weekly employment data, then the overnight inflation data."
Oil prices were lower at the end of the Asian day, with Brent crude last down 0.18% at $45.35 per barrel, and West Texas Intermediate off 0.12% at $42.62.
In Australia, the S&P/ASX 200 was 0.67% weaker by the end of the day, settling at 6,091.00, as the country's unemployment rate surged to 7.5% in July - the highest level in 22 years.
It comes amid a resurgence of Covid-19 in the southern state of Victoria, with lockdown restrictions and a night curfew taking place in the capital Melbourne.
Across the Tasman Sea, New Zealand's S&P/NZX 50 rose 0.08% to 11,500.82, with a number of hospitality and tourism stocks in the red amid fresh Covid-19 lockdown restrictions.
Casino operator SkyCity Entertainment was down 1.23%, and tourist vehicle company Tourism Holdings lost 0.57%.
Further cases of coronavirus were found in the country's largest city Auckland during the day, with that region under renewed lockdown restrictions and the rest of the country given social distancing orders.
New Zealand had gone 102 days without any domestic cases of Covid-19, and loosened most restrictions from May, giving its tourism and hospitality industry a temporary reprieve as domestic travel surged.
The down under dollars were mixed against the greenback, with the Aussie last flat at AUD 1.3962, and the Kiwi weakening 0.25% to NZD 1.5237.