Asia report: Markets mixed amid some new trade deal optimism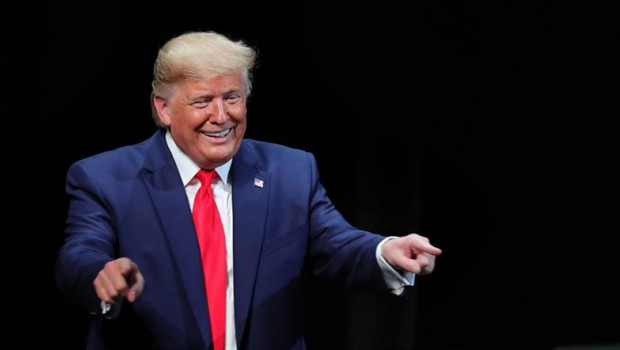 Markets in Asia finished in a mixed state on Wednesday, as investors continued to hold their breath for some form of clarity on the state of trade negotiations between the United States and China.
In Japan, the Nikkei 225 was up 0.28% at 23,437.77, as the yen weakened 0.07% against the dollar to last trade at JPY 109.13.
Automation specialist Fanuc was up 0.36% and technology conglomerate SoftBank Group rose 0.93% by end-of-play, while the other major component on the benchmark index - Fast Retailing - lost 0.09%.
The broader Topix index was also in the green in Tokyo, ending its trading session at 1,710.98.
On the mainland, the Shanghai Composite lost 0.13% to 2,903.19, and the smaller, technology-heavy Shenzhen Composite was 0.23% lower at 1,602.00.
In fresh data out of China during the day, official statistics showed a 9.9% decline in industrial profits year-on-year for the month of October.
South Korea's Kospi was 0.31% firmer at 2,127.85, while the Hang Seng Index in Hong Kong was 0.15% higher at 26,954.00.
Chinese technology giant Alibaba continued its trajectory northwards on the Hong Kong bourse, rising 2.99% on Wednesday after becoming the largest debut of 2019 so far on Tuesday.
Both of the blue-chip technology stocks were stronger in Seoul, with Samsung Electronics up 0.77% and SK Hynix ahead 0.49%.
Investors were keen to see some sort of tangible progress on the US-China trade front during the session, after negotiators from each side had another phone call on Tuesday.
The Ministry of Commerce in China, which reported the phone call, said that as with last week's discussions, the two sides were trying to work out how to "resolve core issues".
Over in Washington, US president Donald Trump backed up that sentiment, by saying overnight that the two economic superpowers were in the "final throes" of reaching some sort of first phase trade deal.
Market watchers have been keen to see a deal reached before 15 December, which is the deadline set by Washington for a fresh round of punitive tariffs on Chinese imports to kick in.
"It still remains unclear what the timing is likely to be on the agreement of a phase one deal, however with three weeks until 15 December, it's not hard to imagine that it is highly unlikely that we'll get anything tangible before that," said CMC Markets analyst Michael Hewson.
"This is the date when the next round of tariffs is scheduled to kick in and would suggest that President Trump will want to keep that option open until the very last moment."
Oil prices were higher as the region went to bed, with Brent crude last up 0.48% at $64.58 per barrel, and West Texas Intermediate rising 0.43% to $58.66.
In Australia, the S&P/ASX 200 added 0.93% to settle at 6,850.60, while across the Tasman Sea, New Zealand's S&P/NZX 50 was up 0.7% at 11,120.81.
The down under dollars were a mixed picture against the greenback at the end of the day, with the Aussie last 0.02% weaker at AUD 1.4738, while the Kiwi strengthened 0.01% to NZD 1.5555.