Asia report: Markets mixed amid slew of data from China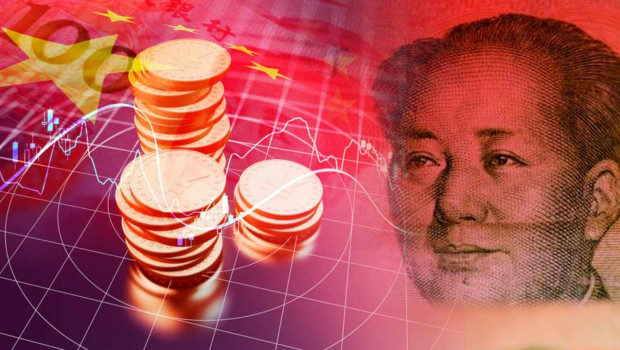 Markets in Asia closed in a mixed state on Thursday, as investors pored through the latest economic data out of China, as well as Australian employment statistics.
In Japan, the Nikkei 225 was down 1.15% at 28,279.09, as the yen strengthened 0.05% against the dollar to last trade at JPY 109.92.
Of the major components on the benchmark index, robotics specialist Fanuc was down 2.63%, Uniqlo owner Fast Retailing lost 1.11%, and technology giant SoftBank Group was off 1.21%.
The broader Topix index was off 1.2% at the end of trading in Tokyo, closing at 1,939.61.
On the mainland, the Shanghai Composite was ahead 1.02% at 3,564.59, and the smaller, technology-centric Shenzhen Composite was 0.35% firmer at 2,478.72.
Fresh economic data out of China showed the country's economy expanding by 7.9% year-on-year in the second quarter.
That official GDP measure slightly missed market expectations, with economists polled by Reuters anticipating an 8.1% rise.
Freya Beamish, chief Asia economist at Pantheon Macroeconomics, said their calculations showed a "surprising" quarter-on-quarter pickup in GDP growth, to 3.6% in the second quarter from 2.9% in the first, which was also revised up due to a change in the seasonal adjustment.
"We hasten to add that these are preliminary figures, as the trade price numbers are not yet available," she explained.
"For now, we have a very strong uptick in import prices, which flatters real GDP growth, as it reduces real import growth.
"As the price rises in recent months have been very sharp, those revisions could be significant."
Retail sales, meanwhile, leapt 12.1% year-on-year in June, according to Beijing's National Bureau of Statistics, beating Reuters-polled expectations for an 11% improvement.
Industrial output also topped market forecasts, growing by 8.3% over the prior year in June, compared to the 7.8% pencilled in by Reuters polling.
"Concerns have been rising about the nature of the economic recovery in China after the People's Bank cut bank reserve requirement ratios last Friday, by 50 basis points," said CMC Markets chief market analyst Michael Hewson.
"Earlier this year, there was surprise that China's estimates for 2021 GDP growth were set at around 6%, with some arguing it was too optimistic and others saying it was too conservative, particularly since there have been little signs of a second wave.
"The jury remains out on how well the Chinese economy is actually doing, with retail sales showing signs of gaining traction, although all of this year's economic numbers have to be set in the context of an enormous skew, due to the shock of the pandemic lockdowns a year ago."
South Korea's Kospi rose 0.66% to 3,286.22, while the Hang Seng Index in Hong Kong was up 0.75% at 27,996.27.
Korea's central bank stood pat on policy in its latest announcement, with the Bank of Korea's benchmark interest rate left at 0.5%, sating market expectations.
The blue-chip technology stocks were mixed in Seoul, with Samsung Electronics up 1.38%, while SK Hynix closed flat.
Oil prices were lower as the region went to bed, with Brent crude last down 0.56% at $74.34 per barrel, and West Texas Intermediate losing 0.73% at $72.60.
In Australia, the S&P/ASX 200 slipped 0.26% at 7,335.90, as the country's seasonally-adjusted jobless rate fell to 4.9% in June, from the 5.1% recorded in May.
That was a further fall than anticipated in a Reuters poll, which had predicted an unemployment rate of 5% for the month.
On the coronavirus front, new Covid-19 cases in Sydney dropped to the lowest in several days, as the country's largest city remained in a five-week lockdown.
The states of Queensland and Victoria, meanwhile, had both identified positive cases from local residents returning from Sydney in recent days, leading to both states extending mask wearing restrictions.
Victoria, including Australia's second city Melbourne, also announced the start of a five-day lockdown at midnight.
Across the Tasman Sea, New Zealand's S&P/NZX 50 was 0.38% weaker at 12,671.16, led lower by specialist dairy exporter A2 Milk, which slid 3%.
The down under dollars were both weaker on the greenback, with the Aussie last off 0.12% at AUD 1.3397, and the Kiwi retreating 0.32% to NZD 1.4254.