Asia report: Markets mixed, airline stocks rise on vaccine news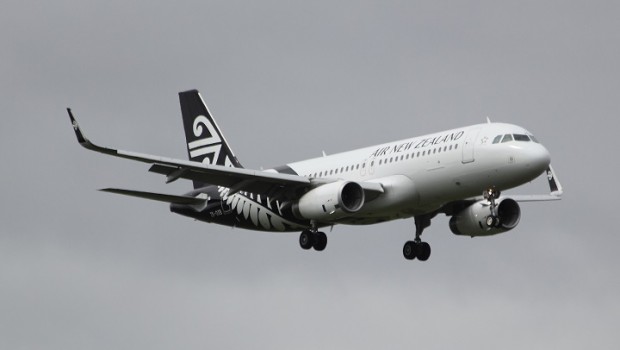 Markets in Asia finished in a mixed state on Tuesday, with most airline stocks in the green on the back of newly positive data from another potential Covid-19 vaccine.
In Japan, the Nikkei 225 was up 0.42% at 26,014.62, as the yen strengthened 0.22% against the dollar to last trade at JPY 104.35.
Technology giant SoftBank Group was down 1.31%, while among the benchmark's other major components, robotics specialist Fanuc was up 1.53% and Uniqlo owner Fast Retailing added 1.71%.
Among the country's airline plays, ANA Holdings was 4.16% firmer, and Japan Airlines added 3.72%.
The broader Topix index was ahead 0.16% by the end of trading in Tokyo, closing at 1,734.66.
On the mainland, the Shanghai Composite was down 0.21% at 3,339.90, and the smaller, technology-centric Shenzhen Composite lost 0.89% to 2,269.33.
South Korea's Kospi was 0.15% weaker at 2,539.15, while the Hang Seng Index in Hong Kong managed gains of 0.13% to 16,415.09.
The blue-chip technology stocks were mixed in Seoul, with Samsung Electronics down 0.9%, while SK Hynix eked out gains of 0.1%.
Among the Korean peninsula's publicly traded airlines, Asiana Airlines was up 4.13%, while Korean Air Lines sank 8.91%.
In Hong Kong, China Southern Airlines was 3.4% firmer, and the special administrative region's primary international carrier Cathay Pacific rocketed 7.01%.
Stocks on Wall Street rocketed overnight, after Moderna said on Monday that preliminary data from the phase 3 trials of its coronavirus vaccine showed that it was more than 94% effective in preventing Covid-19 infections.
That news came a week after Pfizer and BioNTech announced more than 90% effectiveness of their joint effort on the vaccine front, which saw markets soar globally in the early parts of last week.
"Once again it was optimism over a vaccine that prompted yesterday's move higher, as Moderna followed in the footsteps of Pfizer and BioNTech a week ago, by announcing that its own vaccine candidate had a 94.5% efficacy rate," said CMC Markets chief market analyst Michael Hewson.
"Yesterday's move higher was slightly more restrained then the turbo charged move just over a week ago, largely down to the fact that the Moderna news wasn't as big a surprise as last weeks' Pfizer announcement, the results of which more or less came as a bolt from the blue.
"Nonetheless the change in outlook and tone has been more than palpable, as pessimism about a Covid exit strategy has transformed into unbridled optimism, that we have a pathway to recovery, and multiple possible vaccine candidates."
Oil prices were lower as the region went to bed, with Brent crude last down 0.16% at $43.75 per barrel, and West Texas Intermediate losing 0.19% to $41.26.
In Australia, the S&P/ASX 200 was up 0.21% at 6,498.20, having put in a full session of trading after closing early on Monday due to a software glitch that caused inaccurate data.
Flag carrier Qantas was up 1.54% by the end of trading, while Sydney-traded shares of Air New Zealand were 2.9% firmer.
Across the Tasman Sea, New Zealand's S&P/NZX 50 rose 0.16% to 12,765.03, with the majority state-owned airline Air New Zealand ascending 2.74% in Wellington.
The down under dollars were in a mixed state against the greenback, with the Aussie last 0.02% stronger at AUD 1.3656, while the Kiwi weakened 0.13% to NZD 1.4501.