Asia report: Markets mixed ahead of US-China trade talks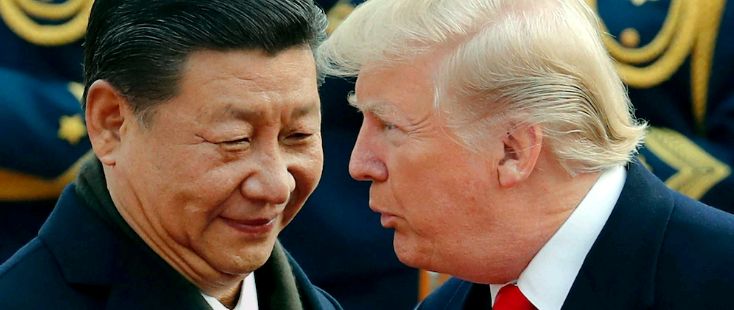 Markets in Asia finished in a mixed state on Monday, as investors held their collective breath ahead of the anticipated next round of trade talks between the United States and China.
In Japan, the Nikkei 225 was down 0.16% at 21,375.25, as the yen strengthened 0.1% against the dollar to last trade at JPY 106.83.
Of the major components on the benchmark index, automation specialist Fanuc was up 0.31% and technology conglomerate SoftBank Group added 0.9%, while fashion firm Fast Retailing was 0.74% weaker.
The broader Topix index was just below the waterline, closing its trading day in Tokyo down 0.01% at 1,572.75.
On the mainland, markets remained closed for yet another session for a public holiday, as did those over in the special administrative region of Hong Kong.
South Korea's Kospi eked out gains of 0.05% to end its session at 2,021.73.
The blue-chip technology stocks were mixed in Seoul, with Samsung Electronics down 0.52%, and SK Hynix closing flat.
Carmaker Hyundai Motor was among the leading gainers on the peninsula, managing to rise 1.19%.
Investor attention was very firmly on the prospect of trade talks between Beijing and Washington in the US capital this week, with reports over the weekend suggesting that Chinese officials were becoming more reticent to seek the kind of broad trade deal being pushed by the Trump administration.
Tariffs on $250bn of Chinese goods are set to increase to 30% on 15 October, in the latest round of tit-for-tat punitive tariffs between the economic superpowers that has been escalating for more than a year.
"It looks as if we are back to considering the merits of a narrow trade deal today, as news stories break suggesting that China is not looking to make a broader trade deal along the lines it is reported the US is seeking," noted ING's Asia Pacific chief economist and head of research Robert Carnell.
Oil prices were higher as the region went to bed, with Brent crude last up 0.95% at $58.93, and West Texas Intermediate adding 1.27% to $53.49.
In Australia, the S&P/ASX 200 was 0.71% firmer at 6,563.60 in what was quiet trading for the sunburnt country, with parts of it taking the day off for Labour Day holidays.
Across the Tasman Sea, New Zealand's S&P/NZX 50 was 0.8% stronger at 10,975.62, with units in the Fonterra Shareholders' Fund finishing the day up 5.8% after touching their highest price in more than three months during the session.
The fund allows investors to participate in the performance of Fonterra - a farmer-owned dairy cooperative, and New Zealand's largest business.
Both of the down under dollars were weaker on the greenback, with the Aussie last off 0.49% at AUD 1.4842, and the Kiwi retreating 0.32% to NZD 1.5877.