Asia report: Markets mixed after Fed hike, Japan trade data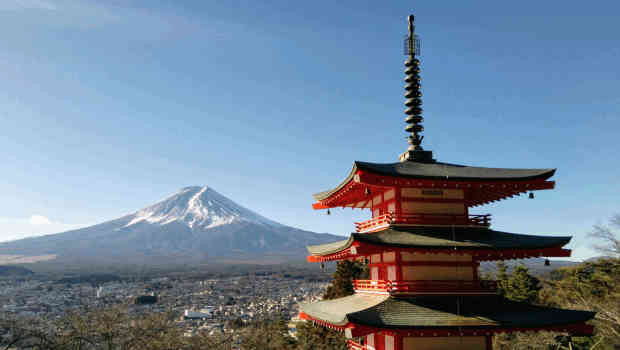 Stock markets were mixed at the end of trading in Asia on Thursday, with Hong Kong's bourse leading the losses, as investors digested the US Federal Reserve's largest single interest rate hike since 1994.
In Japan, the Nikkei 225 was up 0.4% at 26,431.20, as the yen strengthened 0.59% on the dollar to last trade at JPY 133.05.
Tech investing giant SoftBank Group was down 0.56%, while robotics specialist Fanuc rose 0.47% and Uniqlo owner Fast Retailing gained 1.44%.
The broader Topix index rose 0.64% by the end of trading in Tokyo, closing at 1,867.81.
Fresh trade data showed exports from Japan rising 15.8% year-on-year in May, up from 12.5% in April but falling short of consensus expectations for a 16.1% jump.
Craig Botham at Pantheon Macroeconomics said the details suggested it was "chiefly about China's reopening", which would have helped to restart regional supply chains, rather than growing global demand.
Exports to Asia grew 17.5% on the year in May, from 10.3% in April, while outbound trade to the United States and the European Union slowed.
Within Asia, exports to China improved, but still fell 0.2% year-on-year after a drop of 5.9% in April.
Exports to Korea boomed, growing 41.7% on the year in May, from 15.9% in April.
"Base effects, however, explain the slowdown for the EU and US, with exports accelerating in seasonally adjusted month-on-month terms," Botham said.
"But again, flows to Asia outperformed.
"The pattern still suggests to us a China-dominated story, with reopening also benefiting global supply chains to a smaller extent."
On the mainland, the Shanghai Composite was down 0.61% at 3,285.38, and the technology-centric Shenzhen Component managed gains of 0.11% to 12,150.96.
South Korea's Kospi was ahead 0.16% at 2,451.41, while the Hang Seng Index in Hong Kong slid 2.17% to 20,845.43.
Chinese technology plays were among the biggest losers in the special administrative region, with Alibaba Group down 3.03%, NetEase losing 5.29%, and Tencent Holdings 3.21% lower.
Seoul's blue-chip technology stocks were in a mixed state, with Samsung Electronics up 0.33%, while SK Hynix lost 0.51%.
Oil prices were lower as the region went to bed, with Brent crude futures last down 0.13% on ICE at $118.36 per barrel, and West Texas Intermediate off 0.07% at $115.23 on NYMEX.
In Australia, the S&P/ASX 200 was 0.15% weaker at 6,591.10, as the latest labour market data showed unemployment holding steady at 3.9% for the third consecutive month.
Across the Tasman Sea, New Zealand's S&P/NZX 50 eked out gains of 0.1% to 10,646.58, led higher by cinema technology company Vista Group, which was 6.5% firmer by the end of trading.
The down under dollars were both weaker against the greenback, with the Aussie last off 0.45% at AUD 1.4344, and the Kiwi retreating 0.28% to NZD 1.5954.
Reporting by Josh White at Sharecast.com.