Asia report: Markets higher, RBA stands pat on policy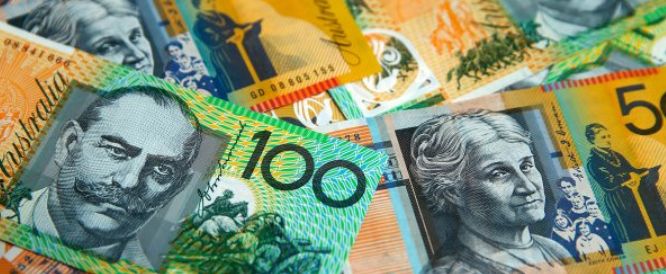 Markets in Asia closed in higher on Tuesday, with a number of bourses closed for holidays, as Australia's central bank held firm on monetary policy.
In Japan, traders had a second day off for Greenery Day, following Monday's Constitution Memorial Day holiday and ahead of Wednesday's Children's Day, as the yen weakened 0.28% against the dollar to last trade at JPY 109.37.
On the mainland, exchange boards were also darkened for the second day of the three-day Labour Day holiday.
South Korea's Kospi was up 0.64% at 3,147.37, while the Hang Seng Index in Hong Kong was 0.7% firmer at 28,557.14.
The blue-chip technology stocks were stronger in Seoul, with Samsung Electronics up 1.1% and SK Hynix advancing 0.38%.
Oil prices were higher at the end of the Asian day, with Brent crude last up 1.33% at $68.46 per barrel, and West Texas Intermediate rising 1.21% to $65.27.
In Australia, the S&P/ASX 200 rose 0.56% at 7,067.90, as the Reserve Bank of Australia satisfied market expectations by standing pat on its policy settings.
That included keeping the cash rate target at its current record low level of 0.1%, where it has sat since November last year.
Fresh data out of the sunburnt country, meanwhile, showed its trade surplus narrowing in March, with the seasonally-adjusted surplus totalling AUD 5.57bn.
That official figure from the Australian Bureau of Statistics was more than AUD 2bn lower than in February, and was well short of the AUD 8bn surplus expected by economists polled by Reuters.
"The RBA meet today in their latest studious attempt to pay no real attention to the world or economy around them," quipped RaboResearch senior global macro strategist Michael Every.
"Will there be recognition of the 'drums of war' flagged recently? Of course not.
"There will be vague and unreliable snapshots of what they think the Chinese economy is doing."
Every also questioned whether there would be recognition of the house price rises that were "pretty bonza" even by Aussie standards, while the only other people who could do something about it - the Australian Prudential Regulation Authority - said it wasn't their job.
"Of course not. Expect something incredibly anodyne instead.
"One could say that the RBA only starts to use more interesting language about housing when the market is going down: the higher it goes, the drier the lexicon becomes."
Across the Tasman Sea, New Zealand's S&P/NZX 50 advanced 1.12% to 12,912.19, led higher by the publicly-traded dairy exporters, as they recovered from four-year lows.
Specialist milk product exporter A2 Milk leapt 3.4%, and its supplier Synlait Milk was 3% firmer by the end of trading in Wellington.
The down under dollars were weaker against the greenback, with the Aussie last off 0.56% at AUD 1.2956, and the Kiwi retreating 0.87% to NZD 1.4008.