Asia report: Markets higher as US and China start another round of talks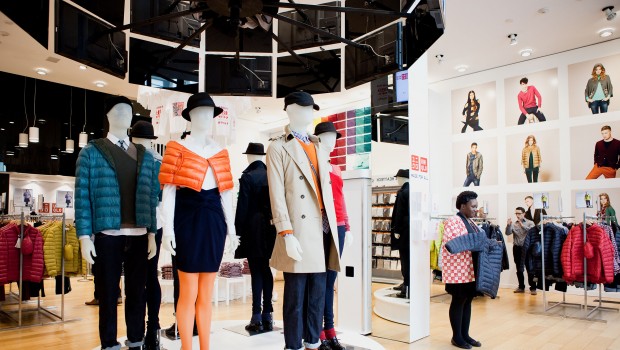 Most markets in Asia finished in the green on Tuesday, with sentiment lifted by another round of trade talks between the US and Japan, although it was tempered by a warning on global trade from the governor of the Bank of Japan.
In Japan, the Nikkei 225 was ahead 0.24% at 22,221.66, as the yen strengthened 0.12% to JPY 111.90.
Of the major components on the benchmark index, fashion group Fast Retailing was up 2.32% and technology conglomerate SoftBank Group added 1.27%.
Telecoms were also among the leading risers, with NTT DoCoMo ahead 3.56% and SoftBank Corporation - spun out of SoftBank Group in November - improved 3.05%.
Those moved came after NTT confirmed news of price cuts, although they did not go as far as the market had expected.
The broader Topix index was in the red, however, slipping 0.09% to close at 1,626/46 in Tokyo.
On the mainland, the Shanghai Composite was 2.39% firmer at 3,253.60, and the smaller, technology-heavy Shenzhen Composite moved north by 2.1% to 1,760.02.
In fresh data out of China, average new home prices grew quicker in March than they did in February, giving a boost to domestic sentiment.
South Korea's Kospi rose 0.26% to 2,248.63, while the Hang Seng Index in Hong Kong grew 1.07% to 30,129.87.
Struggling air carrier Asiana Airlines surged once more, rising 16.07% a day after its largest shareholder Kumho Industrial confirmed it would sell its entire holding in the airline.
Asiana has been beset by market concerns in recent weeks, after auditors did not sign off on its annual accounts.
Kumho Industrial shares were up 6.62%.
Traders had their eye on the relationship between the US and China, as the two economic superpowers kicked off another round of trade talks in Washington.
The pair were understood to be close to a deal, after reports over the weekend that China was willing to concede on the issue of technology transfers, and the US was prepared to face penalties if it failed to comply with a deal.
Any positivity on the trade front was muted, however, by comments from Bank of Japan governor Haruhiko Kuroda, who told CNBC overnight that some form of protectionism was the "most serious risk involved in the global economy".
Oil prices were lower as the region went to bed, with Brent crude last down 0.11% at $71.10 per barrel, and West Texas Intermediate falling 0.02% to $63.39.
In Australia, the S&P/ASX 200 was in the green by 0.42% at 6,2777.40, with most subindices rising in Sydney.
Across the Tasman Sea, New Zealand's S&P/NZX 50 was ahead 0.6% at 9,908.39, as speciality dairy exporter A2 Milk rose 3.6% after reaching a record intraday price of NZD 16 during the session.
Both of the down under dollars were weaker on the greenback, with the Aussie last off 0.39% at AUD 1.3996 and the Kiwi retreating 0.16% to NZD 1.4810.