Asia report: Markets higher as investors look past coronavirus fears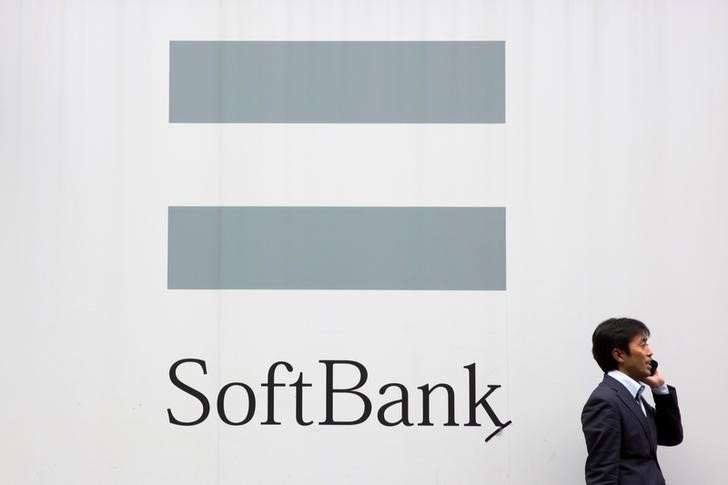 Markets in Asia finished in the green on Wednesday, as investors shrugged off ongoing concerns around the coronavirus outbreak, with Japanese technology giant SoftBank leaping almost 12%.
In Japan, the Nikkei 225 was up 0.74% at 23,861.21, as the yen weakened 0.17% against the dollar to last trade at JPY 109.98.
Of the major components on the benchmark index, automation specialist Fanuc was up 1.14%, and Uniqlo owner Fast Retailing was up 0.89%.
SoftBank Group rocketed 11.89%, after a judge in the United States approved the merger of mobile networks T-Mobile and Sprint - the latter of which SoftBank is a majority shareholder.
The broader Topix index ended its session in negative territory, however, slipping 0.04% by the end of the day, settling at 1,718.92.
On the mainland, the Shanghai Composite was up 0.87% at 2,926.90, and the smaller, technology-heavy Shenzhen Composite rose 1.55% at 1,785.33.
South Korea's Kospi was 0.69% firmer at 2,238.38, while the Hang Seng Index in Hong Kong was up 0.87% at 27,823.66.
Both of the blue-chip technology stocks were in the green in Seoul, with Samsung Electronics up 1% and chipmaker SK Hynix eking out gains of 0.2%.
Oil prices were stronger as the region went to bed, with Brent crude last up 1.89% at $55.05 per barrel, and West Texas Intermediate ahead 1.44% at $50.67.
Rabobank said the 'risk on' tone in markets appears to have been primarily driven by various reports from China that cases of the coronavirus had peaked.
"For example, China reported the lowest number of new virus cases since late January while one of its medical advisors has forecast that the epidemic will peak this month.
"However, the reality is that any figures from China should be treated with extreme caution given that official data from China is not always famed for its accuracy," it said.
Rabobank said there were also reports of various companies restarting production in China.
"However, we would suggest that some of this could be at the behest of the state - regardless of whether or not it has a negative effect when it comes to the spreading of the virus."
In Australia, the S&P/ASX 200 was ahead 0.47% by end-of-play, closing at 7,088.20, with Commonwealth Bank of Australia up 4.08% after it released its half-year figures.
Health supplements manufacturer Blackmores plunged 12.79%, on the other hand, after it said its profit for the year would more than halve amid coronavirus-related supply chain disruptions.
Blackmores had earlier confirmed it would scrap its dividend for the current year.
Across the Tasman Sea, New Zealand's S&P/NZX 50 was 0.54% stronger at 11,898.24, led higher by retirement property developer Ryman Healthcare, which was 2.9% stronger.
Both of the down under dollars were stronger on the greenback, with the Aussie last ahead 0.42% at AUD 1.4830, and the Kiwi advancing 1.07% to NZD 1.5450.