Asia report: Markets follow Wall Street stocks higher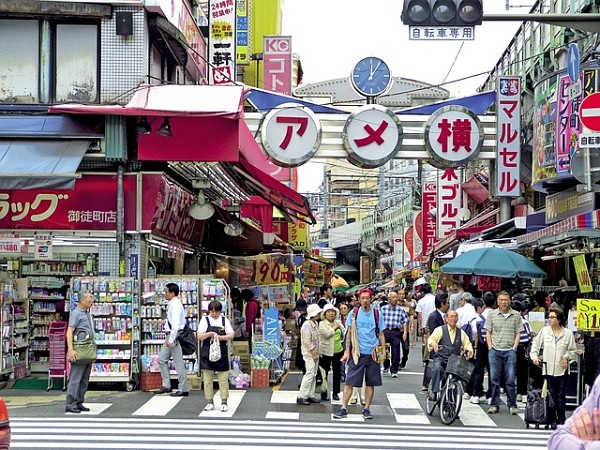 Markets in Asia followed Wall Street stocks into the green on Tuesday, as investors appeared to shrug off ongoing geopolitical tension in the Middle East.
In Japan, the Nikkei 225 was up 1.6% at 23,575.72, as the yen weakened 0.04% against the dollar to last trade at JPY 108.41.
The benchmark's major components were higher, with automation specialist Fanuc up 1.2%, Uniqlo owner Fast Retailing rising 0.32%, and technology conglomerate SoftBank Group 1.69% higher.
Other technology stocks were also stronger, with video games giant Nintendo adding 0.47% and consumer electronics company Sony rocketing 3.17%.
Carmakers were also positive, with Honda up 2.73%, Mazda 2.3% firmer, Nissan adding 1.76% and Toyota up 1.98%.
The broader Topix index was 1.62% firmer in Tokyo, closing out its session at 1,725.05.
On the mainland, the Shanghai Composite was 0.69% higher at 3,104.80, and the smaller, technology-heavy Shenzhen Composite was 1.31% higher at 1,791.85.
South Korea's Kospi was ahead 0.95% at 2,175.54, while the Hang Seng Index in Hong Kong made gains of 0.34% to 28,322.06.
The blue-chip technology stocks were mixed in Seoul, with Samsung Electronics up 0.54% while chipmaker SK Hynix fell 0.32%.
Sentiment was apparently improved on Tuesday, as investors shrugged off the geopolitical tension bubbling in the Middle East as Iran continued to take its time in retaliating to last week's events.
The United States killed top Iranian military commander Qasem Soleimani at Baghdad Airport last week, with president Donald Trump citing unspecified security concerns, which led to a surge in oil prices as Iran promised a strong and swift reaction.
"A general lack of update on the US-Iran situation - or, rather, the absence of any further escalation after the initial flurry of responses to the assassination of Qasem Suleimani - appeared to cause investors to dip back into the markets," said Spreadex analyst Connor Campbell.
But analysts also cautioned on Tuesday that there was still a lot at play on the global stage when it comes to causes for concern, with the current date for Brexit looming at the end of the month.
"The market always finds something to worry about, so Brexit or even US-China trade relations could quickly return to the agenda if the Middle East issues fade away," said AJ Bell investment director Russ Mould.
Oil prices slipped during the Asian session, with Brent crude last down 0.89% to $68.30 per barrel, and West Texas Intermediate 0.72% weaker at $62.82.
In Australia, the S&P/ASX 200 ended its session 1.35% into the green at 6,826.40, as the hefty financials subindex rose 1.48% and energy plays also saw gains.
Oil Search was up 2.35%, Woodside Petroleum added 0.76% and Santos was 2.33% higher.
There were concerns for parts of the country's agricultural sector amid the ongoing wildfire crisis, however, with regions affected by fires accounting for about a third of Australia's dairy output, according to a report by Reuters.
The country's largest dairy processor Bega rose 2.81%, having fallen as much as 10% on Monday, after it confirmed its facilities were not affected but a number of its suppliers were.
Across the Tasman Sea, New Zealand's S&P/NZX 50 eked out gains of 0.02% to 11,629.86, led higher by energy generator and retailer Meridian, which was up 3%.
Both of the down under dollars were weaker on the greenback, with the Aussie last off 0.87% at AUD 1.4354, and the Kiwi retreating 0.4% to NZD 1.5048.