Asia report: Markets finish weaker as oil prices fall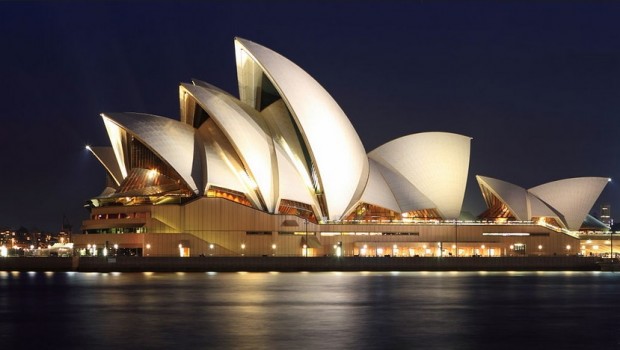 The few markets that were open in Asia closed weaker on Friday, as many countries in the region enjoyed the Lunar New Year holiday, and after oil prices slid overnight amid concerns about the timing of a recovery in demand.
In Japan, the Nikkei 225 was down 0.14% at 29,520.07, as the yen weakened 0.17% against the dollar to last trade at JPY 104.93.
Fashion firm Fast Retailing eked out gains of 0.02%, while among the benchmark's other major components, automation specialist Fanuc was down 2.55% and technology conglomerate SoftBank Group was 1.65% weaker.
The broader Topix index managed gains of 0.16%, to close the session in Tokyo at 1,933.88.
In Australia, the S&P/ASX 200 was down 0.63% at 6,806.70, with major plays in the energy, financial and materials sectors dragging the broader index lower.
The big four banks were in the red in the sunburnt country, with Australia and New Zealand Banking Group down 0.28%, Commonwealth Bank of Australia off 0.21%, National Australia Bank 0.48% weaker, and Westpac Banking Corporation falling 0.67%.
Sentiment took a major hit in the country, after its second most populous state of Victoria entered a five-day lockdown after five new locally-transmitted cases of Covid-19 were detected in the community.
Under the lockdown, all non-essential retail will close and restaurants will be restricted to offering only takeaway services, while residents will be banned from travelling more than five kilometres (3.1 miles) from their homes unless it is for essential purposes.
The Australian Open tennis tournament will continue in the state capital of Melbourne, however, albeit without any spectators.
Across the Tasman Sea, New Zealand's S&P/NZX 50 was 1.34% lower at 12,589.64.
Bourses in China, Hong Kong, Singapore and South Korea were all closed on Friday, as the region celebrated the Lunar New Year holiday.
Oil prices were lower as the region entered the weekend, with Brent crude last down 0.64% at $60.75, and West Texas Intermediate falling 0.77% to $57.79.
Prices for the thick black stuff had fallen overnight, after both OPEC and the International Energy Agency warned that a recovery in demand could hit a speed bump amid fresh Covid-19 lockdowns in a number of countries.
OPEC said global oil demand would rebound slower than it previously expected in 2021, according to Reuters, and the IEA noted that supply was still exceeding demand.
The latter did, however, say that the rollout of coronavirus vaccines should help demand recover through the year.
"Crude oil slipped as both the IEA and OPEC slashed their respective global demand outlooks stating, 'renewed lockdowns with short-term demand to rebound slower than expected'," said SquaredFinancial chief market analyst Rony Nehme.
"Both remain positive on long-term outlook," he added.
Both of the down under dollars were weaker on the greenback, with the Aussie last off 0.29% at AUD 1.2934, and the Kiwi retreating 0.45% to NZD 1.3898.