Asia report: Markets finish mixed, tech stocks soar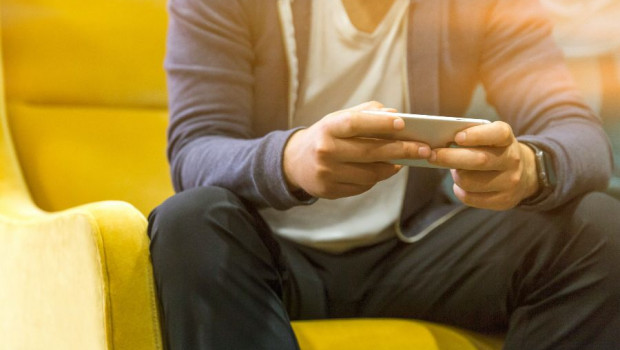 Markets finished in a mixed state in Asia on Thursday, although technology stocks soared across the region, after their Wall Street counterparts put in a stellar performance overnight.
In Japan, the Nikkei 225 was up 0.68% at 25,520.88, as the yen strengthened 0.11% against the dollar to last trade at JPY 105.31.
Of the major components on the benchmark index, robotics specialist Fanuc was up 3.24%, Uniqlo owner Fast Retailing added 1.86%, and technology giant SoftBank Group was 1.49% firmer.
Video games giant Nintendo joined in the party for technology plays, rising 4.3%.
The broader Topix index was on the back foot, falling 0.16% by the end of trading in Tokyo, to 1,726.23.
On the mainland, the Shanghai Composite lost 0.11% to 3,338.68, and the smaller, technology-centric Shenzhen Composite added 0.43% to 2,273.74.
South Korea's Kospi lost 0.41% to 2,475.62, while the Hang Seng Index in Hong Kong was off 0.22% at 26,169.38.
Chinese technology firms saw their shares soar in the special administrative region, with JD.com rising 7.67%, Tencent adding 4.72%, and Xiaomi rising 3.56%.
It was a stark difference to the scene on Wednesday, when the sector sold off following the announcement of possible new rules from Beijing aimed at curbing monopolistic practices among technology companies.
The blue-chip technology stocks were mixed in Seoul, however, with Samsung Electronics down 0.49%, while SK Hynix added 1.26%.
"Asia focus was on the stalling stock rally, monitoring global Covid-19 numbers and China's tech bounce following the wipeout in past days due to tougher regulation," said Axi chief global market strategist Stephen Innes.
"Over the past 24 hours, price action has started to show signs of a little vaccine exuberance exhaustion.
"Perhaps we shift to consolidation in the near term awaiting the efficacy results of the next vaccine candidate."
Innes said that, until markets had clarity over the rates and inflation outlook, key mobility impacted sectors such as leisure, construction and energy could continue to recover.
"Still, the case for the entire value universe is much less clear."
Oil prices were higher as the region went to bed, with Brent crude last up 0.21% at $43.89 per barrel, and West Texas Intermediate rising 0.29% to $41.57.
In Australia, the S&P/ASX 200 settled 0.49% below the waterline at 6,418.20, while across the Tasman Sea, New Zealand's S&P/NZX 50 eked out gains of 0.04% to close at 12,670.62.
The down under dollars were mixed, but little changed, against the greenback, with the Aussie last 0.01% weaker at AUD 1.3737, while the Kiwi strengthened 0.01% to NZD 1.4528.