Asia report: Markets finish mixed as investors weigh vaccine news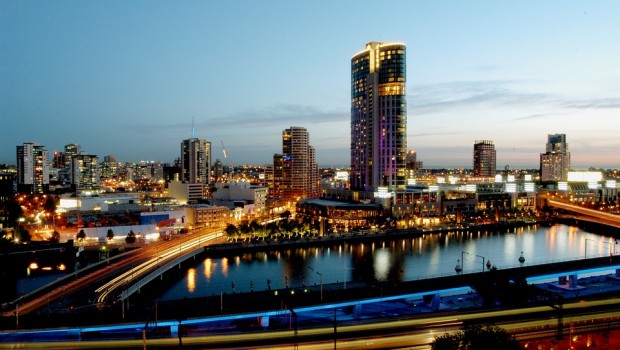 Markets in Asia finished in a mixed state on Thursday, with traders balancing optimism around the latest Covid-19 vaccine news with concerns around the short-term economic impacts of the pandemic.
In Japan, the Nikkei 225 was down 0.36% at 25,634.34, as the yen weakened 0.29% against the dollar to last trade at JPY 104.12.
Robotics specialist Fanuc was up 0.16%, while among the benchmark's other major components, Uniqlo owner Fast Retailing was down 2.29%, and technology giant SoftBank Group lost 0.93%.
The broader Topix index ended the day up 0.33% in Tokyo, closing at 1,726.41.
On the mainland, the Shanghai Composite was ahead 0.47% at 3,363.09, and the smaller, technology-centric Shenzhen Composite rose 0.63% to 2,275.85.
South Korea's Kospi eked out gains of 0.07% to 2,547.42, while the Hang Seng Index in Hong Kong fell 0.71% to 26,356.97.
The blue-chip technology stocks were mixed in Seoul, with Samsung Electronics down 0.31%, while SK Hynix added 0.2%.
Sentiment was mixed at the start of the Asian day, after stocks on Wall Street fell for the second session in a row, with Covid-19 infections in the US continuing to break daily records.
At the same time, Pfizer and BioNTech released the latest analysis of their potential coronavirus vaccine, which showed it was 95% effective in certain vulnerable age groups.
That came two days after Moderna said preliminary data from the phase 3 trial of its vaccine candidate showed it was more than 94% effective at preventing the disease.
"This is where investors need to make a calculation in balancing the risks of the virus, vs the vaccine," said CMC Markets chief market analyst Michael Hewson.
"With infection and hospitalisation rates rising, and the risk that current lockdown restrictions either remain in place, or get extended into 2021, the probability that any economic damage will become permanent is only likely to increase.
"These risks then need to be offset by the longer-term benefits of a workable vaccine, which even if starting to get rolled out next year, could take up to two years to really make a difference."
Oil prices were lower as the region went to bed, with Brent crude last down 1.04% at $43.88 per barrel, and West Texas Intermediate off 1.46% at $41.21.
In Australia, the S&P/ASX 200 was 0.25% firmer at 6,547.20, as the country's big four banks advanced.
Australia and New Zealand Banking Group was up 2%, Commonwealth Bank of Australia added 1.7%, National Australia Bank gained 1.84%, and Westpac Banking Corporation was 2.31% higher.
In fresh economic data out of Canberra, the labour market in the sunburnt country rocketed ahead in October, with employment rising by 178,800 people month-on-month, according to the Australian Bureau of Statistics.
That was largely led by the state of Victoria, where employment improved by 81,600 people, as the state came out of harsh coronavirus restrictions intended to combat an outbreak of the virus in the state capital Melbourne.
Across the Tasman Sea, New Zealand's S&P/NZX 50 lost 0.39% to 12,557.13, with retirement property developer Ryman Healthcare down 1.96% a day before its results.
The down under dollars were both weaker on the greenback, with the Aussie last off 0.55% at AUD 1.3762, and the Kiwi retreating 0.53% to NZD 1.4518.