Asia report: Markets finish mixed ahead of US inflation data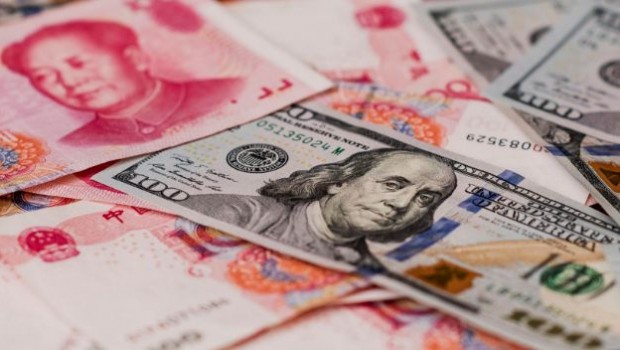 Markets in Asia finished mixed on Wednesday, as investors headed home awaiting the release of inflation data from the US later in the global day.
In Japan, the Nikkei 225 was down 0.43% at 21,154.17, as the yen strengthened 0.54% against the dollar to last trade at JPY 107.24, sending many exporting stocks lower.
Carmakers and technology plays were mostly lower, with Honda Motor falling 2.12% and SoftBank declining 2.41%.
Toshiba was an exception among its tech peers, however, rising 1.92% after it announced the appointment of Nobuaki Kurumatani as its chairman and chief executive.
Fresh data out of Tokyo showed disappointing GDP growth in Japan, with the economy expanding at an annualised rate of 0.5% in the fourth quarter, compared to a median forecast of 0.9%.
On the mainland, the Shanghai Composite added 0.46% to 3,199.48, and the smaller, technology-heavy Shenzhen Composite gained 0.48% to finish at 1,739.15.
Markets on mainland China will be closed from Thursday until 21 February, while Hong Kong's bourse would shut from Friday until 19 February for the Lunar New Year holiday.
South Korea's Kospi was up 1.11% at 2,421.83, while the Hang Seng Index in Hong Kong added 2.27% to 30,515.60.
Technology stocks were mixed in Seoul, with Samsung Electronics rising 3.07% while SK Hynix slipped 0.13% and LG Electronics slid 2.02%.
Shares in the Lotte Corporation conglomerate were down 6.02% at end-of-play, after group chairman Shin Dong-bin was sentenced to prison for more than two years as part of the ongoing political scandal on the peninsula.
Sister company Lotte Shopping was off 2.28%.
Oil prices were lower, with Brent crude last down 0.51% at $62.40 and West Texas Intermediate off 0.84% at $58.70.
In Australia, the S&P/ASX 200 was down 0.25% at 5,841.20, dragged below the waterline by the hefty financials subindes, which was off 0.72%.
Of the big banks, Australia and New Zealand Banking Group lost 0.29%, and Commonwealth Bank of Australia slid 0.29%.
Struggling department store chain Myer surged 4.67% after chief executive Richard Umbers handed in his resignation.
Across the Tasman Sea, New Zealand's S&P/NZX 50 was dragged down 0.8% to 8,058.80, as construction giant Fletcher resumed trading amid mammoth losses in one of its operating divisions.
The company started the day confirming a further NZD 480m provision for project losses at its building and interiors unit, with chairman Ralph Norris tendering his resignation.
Two-year losses for Fletcher's building and interiors division now totalled NZD 952m.
The firm had been in an extended trading halt since last week, pending a review of its projects and covenant breach discussions with its lenders.
Both of the down under dollars were stronger on the greenback, with the Aussie last ahead 0.03% at AUD 1.2720 and the Kiwi advancing 0.6% to NZ 1.3666.