Asia report: Markets finish lower on regional tensions, US jobs data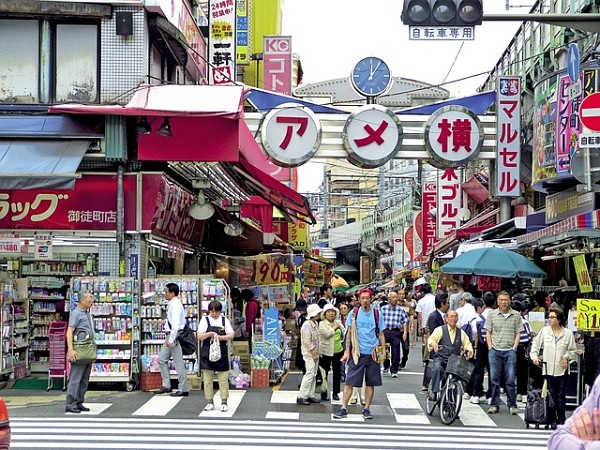 Markets in Asia finished red across the board on Monday, as investors digested stronger-than-expected employment data from the US on Friday, putting a dampener on hopes that the Fed could move to lower interest rates in the near term.
In Japan, the Nikkei 225 was down 0.98% at 21,534.35, as the yen strengthened 0.02% against the dollar to last trade at JPY 108.45.
Of the major components on the benchmark index, automation specialist Fanuc was down 0.94%, fashion firm Fast Retailing lost 0.24%, and technology conglomerate SoftBank Group was off 1.69%.
The broader Topix index was 0.89% weaker in Tokyo, to finish its trading day at 1,578.40.
On the mainland, the Shanghai Composite slid 2.58% to 2,933.36, and the smaller, technology-heavy Shenzhen Composite fell 2.9% to 1,554.80.
South Korea's Kospi was off 2.2% at 2,064.17, while the Hang Seng Index in Hong Kong lost 1.54% to settle at 28,331.69.
Both of the blue-chip technology stocks were weaker in Seoul, with Samsung Electronics down 2.74%, and chipmaker SK Hynix off 1.46%.
Regional issues dominated headlines early in the session as the administrations in Tokyo and Seoul remained at loggerheads over accusations of forced wartime labour.
Japan imposed firmer restrictions on the export of high-technology materials, including those used in smartphone screens and chipsets, to South Korea last week.
Eurasia Group director of Asia, Scott Seaman, said their base case for the trajectory of both the issue at hand, and relations between Japan and South Korea in general, was broadly negative.
"In a nutshell, we believe the two governments will engage in a tit-for-tat exchange of retaliatory measures for at least the next several months that further sours bilateral relations," Seaman noted.
Market watchers were also looking further afield to the US, having their first chance to react to the news that 224,000 jobs were added to the American economy in June - well ahead of a number of forecasts for the non farm payrolls data.
That put the kibosh on many hopes that the Federal Reserve could cut its target interest rates by 50 basis points at its July meeting.
Oil prices were mixed as the region went to bed, with Brent crude last up 0.16% at $64.33 per barrel, while West Texas Intermediate was down 0.05% at $57.48.
In Australia, the S&P/ASX 200 was 1.17% lower by end-of-play in Sydney, closing at 6,672.20, as the major miners in the sunburnt country slipped on reports that Chinese steelmakers were investigating the recent rise in iron ore prices.
BHP was down 1.77%, and Rio Tinto finished 0.98% lower.
Across the Tasman Sea, New Zealand's S&P/NZX 50 was down 0.1% at 10,605.98, led lower by retirement property developer Summerset, which was 3.3% lower.
The company had reported a 9.6% decline in second quarter sales, and attempted to quell investor concerns by claiming the property market was stabilising.
Both of the down under dollars were stronger on the greenback, with the Aussie last ahead 0.08% at AUD 1.4320, and the Kiwi advancing 0.28% to NZD 1.5049.