Asia report: Markets finish higher as investors weigh coronavirus risk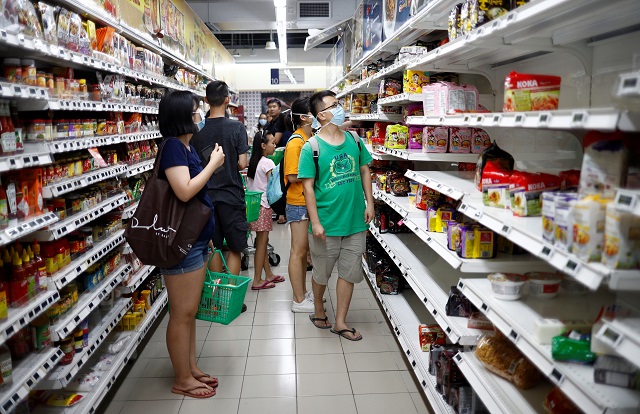 Markets in Asia were in the green on Tuesday, led higher by the Hong Kong bourse, as investors continued to weigh the potential economic impact of the still-spreading outbreak of novel coronavirus.
In Japan, markets were closed for a public holiday, as the yen weakened 0.08% against the dollar, to last trade at JPY 109.86.
On the mainland, the Shanghai Composite was up 0.39% at 2,901.67, and the smaller, technology-heavy Shenzhen Composite eked out gains of 0.04% to 1,758.02.
Investors were very much still watching for developments on the Wuhan coronavirus front in China, where uncertainty continued to reign supreme even after businesses began to reopen following the Lunar New Year holiday.
The annual holiday was extended by authorities in Beijing in a bid to help stem the spread of the virus, with the first working day back officially being on Monday, although many offices and factories remained closed in some of the worst-affected areas.
"The coronavirus death toll is now above 1000," noted Spreadex analyst Connor Campbell.
"Professor Gabriel Leung, the head of public health at Hong Kong University, has warned the illness 'could infect 60%' of the world population."
He added that there had been increased criticisms about how the Chinese government had handled the outbreak.
"However a slowing infection rate, and the assumption that global central banks will step in to provide liquidity when needed, has allowed the coin toss of the market's mood to come up positive."
South Korea's Kospi was ahead 1% at 2,223.12, while the Hang Seng Index in Hong Kong was 1.26% firmer at 27,583.88.
Technology firm Tencent was up 2.1% by the end of trading in the special administrative region, while carmaker Geely was ahead 0.28% after it said it was negotiating closer ties with Volvo.
The blue-chip technology stocks were higher in Seoul, with Samsung Electronics up 0.34%, and SK Hynix rising 1.01%.
Oil prices were higher as the region went to bed, with Brent crude last up 1.52% at $54.09 per barrel, and West Texas Intermediate ahead 1.31% at $50.23.
In Australia, the S&P/ASX 200 was up 0.61% at 7,055.30, with almost all subindices ending the session in positive territory.
Medical device company Cochlear was down 3.39%, however, after it lowered its expectations for the 2020 financial year, citing the impact of coronavirus on China, which is one of its primary markets.
Across the Tasman Sea, New Zealand's S&P/NZX 50 rose 1.13% to 11,834.54, led higher by Synlait Milk, which was ahead 4.6%.
Both of the down under dollars were stronger on the greenback, with the Aussie last ahead 0.27% at AUD 1.4915, and the Kiwi advancing 0.11% to NZD 1.5645.