Asia report: Markets finish firmer as trade optimism picks up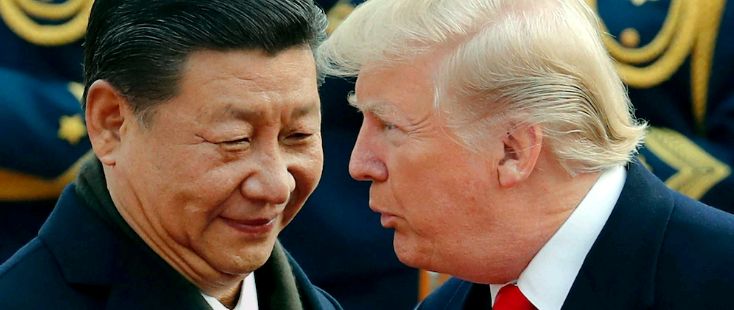 Markets in Asia finished in the green on Monday, as investors started the week more optimistic over the prospects of a US-China trade deal, after a weekend of positive developments.
In Japan, markets were closed for a public holiday, as the yen weakened 0.2% against the dollar to last trade at JPY 108.41.
On the mainland, the Shanghai Composite was 0.58% higher at 2,975.49, and the smaller, technology-heavy Shenzhen Composite was 0.59% firmer to end its session at 1,646.70.
South Korea's Kospi was 1.43% firmer at 2,130.24, while the Hang Seng Index in Hong Kong added 1.65% to 27,547.30.
Both of the blue-chip technology stocks were in the green in Seoul, with Samsung Electronics up 2.15% and chipmaker SK Hynix ahead 1.93%.
Investors had a rosier tint to their glasses as markets opened on Monday, after US Commerce Secretary Wilbur Ross told media on Sunday that licences for US companies to sell to controversial Chinese telecoms equipment giant Huawei were going to be issued "very shortly".
Huawei has been the subject of major geopolitical controversy in recent times, due to its alleged ties to the Chinese Communist Party and its state spying apparatus.
It was placed on the US Commerce Department's so-called 'entity list' of firms from which American companies are restricted from trading earlier this year, with Washington citing national security concerns at the time.
Ross also revealed more information on a trade deal currently being negotiated between Washington and Beijing, saying an agreement could be finalised between the two presidents Donald Trump and Xi Jinping in any of a number of locations, suggesting US states Alaska, Iowa and Hawaii, or a location in China.
Trump and Xi were expected to sign a deal at the Asia-Pacific Economic Cooperation summit in Chile later this month, before the cancellation of that event amid ongoing violent political protests in the South American nation.
London Capital Group analyst Ipek Ozkardeskaya said Trump could find an accrued interest for signing at least a partial trade deal with Beijing, as he was looking to divert attention away from impeachment proceedings.
"Afterall, a partial deal is certainly a better outcome from a market perspective.
"Leaving investors hungry for a comprehensive deal should help pushing the stock prices higher and Donald Trump needs the stock prices to rally for at least one more year," added Ozkardeskaya.
Oil prices were higher as the region went to bed, with Brent crude last up 1.07% at $62.36 per barrel, and West Texas Intermediate ahead 1.13% at $56.84.
In Australia, the S&P/ASX 200 managed gains of 0.27% to end its trading day at 6,686.90, as most subindices closed in the green.
The hefty financials sector was the odd one out, however, falling 0.8% as major bank Westpac Banking Corporation had trading in its shares halted.
Westpac announced a capital raising on Monday, following a 16% fall in its full-year statutory net profit for the 2019 financial year.
In fresh data out of Canberra, retail sales were up 0.2% month-on-month for September in the sunburnt country, which fell short of forecasts for a 0.5% improvement picked by economists polled by Reuters.
Across the Tasman Sea, New Zealand's S&P/NZX 50 was ahead 0.4% at 10,801.55, with medical equipment manufacturer Fisher & Paykel Healthcare among the leading gainers, rising 2.1%.
The company derives much of its revenue from the US, selling equipment to operators in the private healthcare system, leaving its share price susceptible to the mood on the US-China trade front.
Both of the down under dollars were weaker on the greenback, with the Aussie last off 0.08% at AUD 1.4476, and the Kiwi retreating 0.01% to NZD 1.5556.