Asia report: Markets fall as investors look to Fed rate decision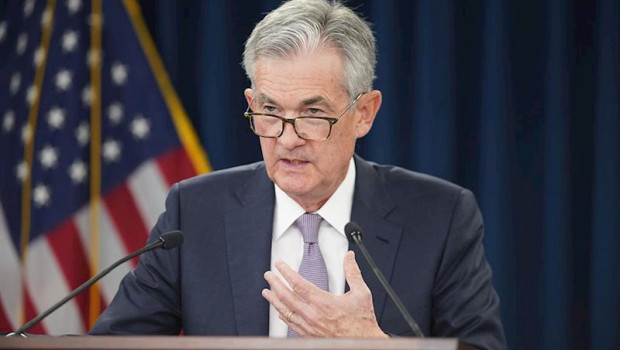 Markets in Asia were in the red on Wednesday, as investors closed their wallets ahead of the Federal Reserve's latest interest rate decision, due later in the global day.
In Japan, the Nikkei 225 was down 0.57% at 22,843.12, as the yen strengthened 0.04% against the dollar to last trade at JPY 108.85.
Of the major components on the benchmark index, automation specialist Fanuc was unchanged, while fashion firm Fast Retailing was down 2.24% and technology conglomerate SoftBank Group lost 1.46%.
The broader Topix index went the other way, rising 0.19% by the end of trading to close at 1,665.90 in Tokyo.
In fresh economic data out of Japan, retail sales in the country leapt 9.1% year-on-year in September, well ahead of expectations for a 6.9% improvement according to economists polled by Reuters.
The rise in retail sales was thought to be the result of consumers trying to beat a rise in sales tax, that came into effect on 1 October.
On the mainland, the Shanghai Composite was 0.5% lower at 2,939.32, and the smaller, technology-heavy Shenzhen Composite slid 0.86% to close at 1,628.62.
South Korea's Kospi was 0.59% weaker at 2,080.27, while the Hang Seng Index in Hong Kong was down 0.44% at 26,667.71.
Hong Kong shares in Standard Chartered were up 2.79%, after the emerging markets-focussed bank reported a 16% year-on-year rise in pre-tax profits for the third quarter.
Both of the blue-chip technology stocks were in the red in Seoul, with chipmaker SK Hynix down 1.81% and Samsung Electronics losing 1.37%.
Samsung's losses came ahead of the release of its latest quarterly earnings.
Across the Pacific, the Federal Reserve was largely expected to cut interest rates by 25 basis points in its October policy decision, which would be the third rate cut for 2019.
"With market expectations signalling a 93% chance of a rate cut today, we are instead seeing a focus on the outlook, with markets expecting to wait until April 2020 to see the next 25 basis-point move," said IG analyst Joshua Mahoney.
At the same time, optimism over a trade deal between the United States and China faltered as an American official cited by Reuters said a phase one agreement might not be completed in time for signing in Chile next month.
Markets had spent recent sessions mulling the possibility that Donald Trump and Xi Jinping could sign some form of deal at the Asia-Pacific Economic Cooperation summit in Santiago.
Oil prices were higher as the region went to bed, with Brent crude last up 0.28% at $61.76 per barrel, and West Texas Intermediate ahead 0.11% at $55.60.
In Australia, the S&P/ASX 200 was off 0.83% at 6,689.50, as investors digested the latest inflation data in the sunburnt country.
According to the Australian Bureau of Statistics, the consumer price index was up 0.5% in the September quarter, falling back from a 0.6% rise in the prior quarter.
Across the Tasman Sea, New Zealand's S&P/NZX 50 was down 0.04% at 10,789.54, as investors prepared their portfolios for a large capital raising from retail property firm Kiwi Property.
The company is set to raise NZD 180m in a fully-underwritten placement at NZD 1.58 per share - a discount on the NZD 1.67 they closed at in the previous session - with a further NZD 20m of shares to be sold to local retail investors, along with NZD 10m of oversubscription capacity.
Both of the down under dollars were weaker on the greenback, with the Aussie last off 0.06% at AUD 1.4577, and the Kiwi retreating 0.08% to NZD 1.5746.