Asia report: Markets fall as IMF slashes global forecasts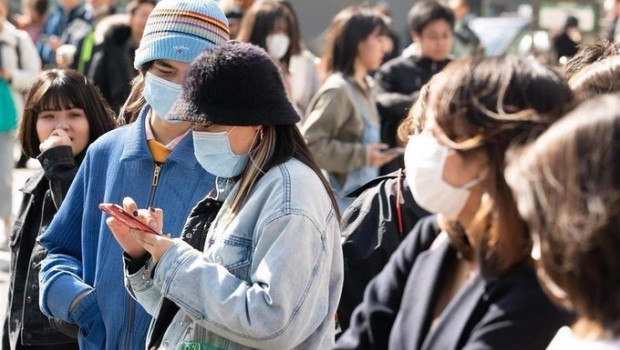 Markets in Asia finished weaker on Thursday, as investors digested the latest economic forecasts from the International Monetary Fund, which took the secateurs to its global gross domestic product expectations once more.
In Japan, the Nikkei 225 was down 1.22% at 22,259.79, as the yen weakened 0.17% against the dollar to last trade at JPY 107.22.
Of the major components on the benchmark index, robotics specialist Fanuc was down 0.92%, Uniqlo owner Fast Retailing lost 1.4%, and technology giant SoftBank Group was off 0.48%.
Technology conglomerate Olympus rocketed 11.15% higher, however, after it announced a deal with Japan Industrial Partners to offload its camera division.
The broader Topix index ended the session 1.18% below the waterline, closing in Tokyo at 1,561.85.
On the mainland, markets were closed for a public holiday, as were those in Hong Kong.
South Korea's Kospi dropped 2.27% to 2,112.37, with both of the blue-chip technology stocks in the red.
Samsung Electronics fell 1.89%, and chipmaker SK Hynix was off 1.98%.
The IMF released its latest economic projections on Thursday, saying it now expected a global contraction of 4.9% of GDP in 2020, deepening from the 3% it signalled in April.
"The Covid-19 pandemic has had a more negative impact on activity in the first half of 2020 than anticipated, and the recovery is projected to be more gradual than previously forecast," the IMF said overnight.
Surging coronavirus cases in the United States were also being closely watched, with both California and Florida reporting record new cases.
"US-centric fears of a second wave continue to damage market confidence, with stocks throughout Europe and Asia being dealt collateral damage in the prospect of further economic damage if we see another bout of lockdowns take hold," said IG senior market analyst Joshua Mahony.
"Despite Trump's insistence that there will be no second lockdown, the current trajectory in certain states does little to instil confidence that this reopening can carry on unhindered.
"Texas appears to be at the forefront of this current crisis, with a sharp spike in hospitalisations raising fear that the healthcare system will soon be overwhelmed."
Oil prices were higher as the region went to bed, with Brent crude last up 0.42% at $40.48 per barrel, and West Texas Intermediate advancing 0.13% to $38.06.
In Australia, the S&P/ASX 200 was off 2.48% at 5,817.70, while across the Tasman Sea, New Zealand's S&P/NZX 50 was 1.2% weaker at 11,124.36.
Both of the down under dollars were stronger on the greenback, with the Aussie last ahead 0.23% at AUD 1.4525, and the Kiwi advancing 0.43% to NZD 1.5535.