Asia report: Markets fall ahead of crunch Fed decision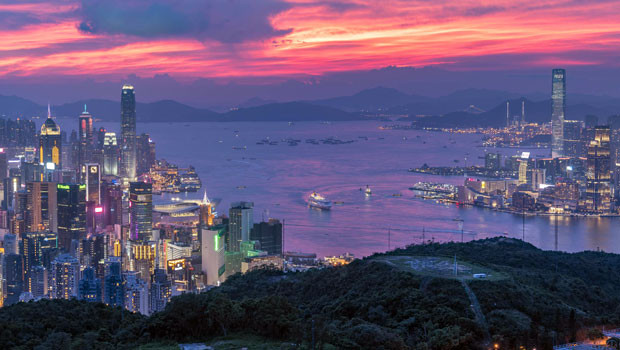 Stock markets in Asia finished lower on Wednesday, with Chinese technology plays tumbling in Hong Kong, as investors braced themselves for an expected interest rate hike stateside later in the global day.
In Japan, markets remained closed - this time for the Greenery Day holiday - as the yen strengthened 0.06% on the dollar to last trade at JPY 130.06.
On the mainland, traders in China were also off as the holiday season continued, with Wednesday specifically being Youth Day.
South Korea's Kospi slipped 0.11% to 2,677.57, while the Hang Seng Index in Hong Kong fell 1.1% to 20,869.52.
Chinese technology firms tumbled in the special administrative region, with Alibaba Group down 3.74% and Tencent Holdings losing 3.05%, as the Hang Seng Tech Index slid 3.29%.
The blue-chip technology stocks were mixed in Seoul, with Samsung Electronics up 0.59%, while SK Hynix lost 0.45%.
Investor focus was very much turning stateside during the session, ahead of the US Federal Reserve's latest policy announcement due later.
The central bank is widely expected to raise interest rate targets for only the second time since 2018 in a bid to curb red-hot inflation, which has lingered much longer than policymakers first predicted in the wake of the Covid-19 pandemic.
Fed members were also expected to kick off their planned unwinding programme, reducing the bank's bond holdings by about $95bn per month from June.
"It's all about the Fed meeting today," said Markets.com chief market analyst Neil Wilson.
"The Fed is about to attempt to untie the Gordian knot of inflation with a sledgehammer.
"Fed funds futures indicate 95% of 125 basis points of hikes over the next two meetings, so we are likely to see 75 basis points at either May or June meetings if the market has read the Fed correctly - incredible pricing really that underlines just how far the Fed has pivoted in the last couple of months."
Wilson said consensus for Wednesday's decision was very much for 50 basis points, priced at 100% likelihood, with a 91% chance of 75 basis points coming in June.
Oil prices were higher at the end of the Asian day, with Brent crude futures last up 3.32% on ICE at $108.45 per barrel, and West Texas Intermediate rising 3.35% on NYMEX to $105.84.
In Australia, the S&P/ASX 200 was off 0.16% at 7,304.70, while across the Tasman Sea, New Zealand's S&P/NZX 50 slipped 0.006%, or just 0.71 points, to 11,675.21.
The down under dollars were both stronger on the greenback, with the Aussie last ahead 0.26% at AUD 1.4057, and the Kiwi advancing 0.14% to NZD 1.5517.