Asia report: Markets end mixed ahead of US-China talks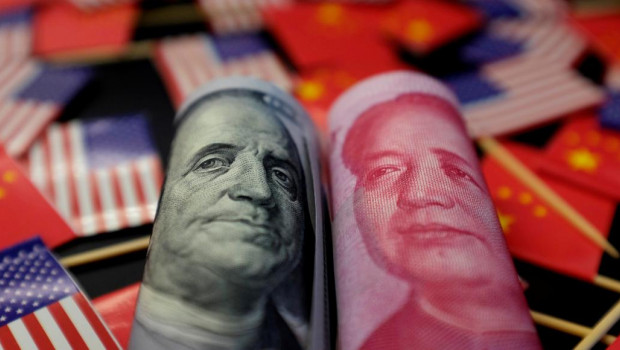 Markets in Asia finished in a mixed state on Wednesday, as concern around the state of trade relations between the United States and China continued to escalate.
In Japan, the Nikkei 225 was down 0.61% at 21,456.38, as the yen weakened 0.25% against the dollar to last trade at JPY 107.36.
Of the major components on the benchmark index, automation specialist Fanuc was down 1.63%, fashion firm Fast Retailing slipped 0.13%, and technology conglomerate SoftBank Group was 0.79% weaker.
Suppliers to US consumer technology giant Apple were mixed in Japan, after Chinese state media criticised the company for allowing an app used by Hong Kong protestors to track police to be available on the App Store.
Murata Manufacturing was up 0.16%, while Sharp was down 2.88%.
The broader Topix index was also in the red in Tokyo trading, to end its session down 0.3% at 1,581.70.
On the mainland, the Shanghai Composite added 0.39% to 2,924.86, and the smaller, technology-heavy Shenzhen Composite was ahead 0.65% at 1,609.10.
Of the Apple suppliers on the mainland, GoerTek was up 0.77% while Luxshare was down 0.95%.
The two firms are both involved in the manufacture of Apple's popular AirPod wireless earphone product.
South Korea markets were closed on Wednesday for the Korean Alphabet Day public holiday, while the Hang Seng Index in Hong Kong lost 0.81% to close at 25,682.81.
Looking at the Apple suppliers listed in the protest-plagued special administrative region, AAC Technologies finished the day down 2.44%, and Sunny Optical was 3.51% weaker.
Investors continued to keep a watchful eye on developments on the US-China trade front, after Washington added a number of China-based artificial intelligence companies to its so-called 'Entity List' of firms which American companies are restricted from trading with on Monday.
United States officials said the move was in response to allegations of human rights abuses of ethnic minorities in China at the hands of Beijing.
China's Ministry of Commerce responded by saying Washington should "stop interfering" in its domestic affairs, and remove the companies from the Entity List "as soon as possible".
"China will also take all necessary measures to resolutely safeguard China's own interests," a ministry spokesperson was quoted as saying by CNBC.
Those developments had a dampening effect on sentiment ahead of high-level trade talks between Beijing and Washington, set to kick off in the US federal capital on Thursday.
The US is set to raise punitive tariffs on $250bn of Chinese goods to 30% from 25% on 15 October, with Donald Trump confirming that the rise will go ahead if the two sides do not make progress in the coming trade talks.
Oil prices were higher as the region went to bed, with Brent crude last up 1.12% to $58.90 per barrel, and West Texas Intermediate rising 1.05% to $53.19.
In Australia, the S&P/ASX 200 was 0.71% weaker at 6,546.70, while across the Tasman Sea, New Zealand's S&P/NZX 50 was 0.7% lower at 10,940.86.
Both of the down under dollars were stronger on the greenback, with the Aussie last ahead 0.25% at AUD 1.4825, and the Kiwi advancing 0.28% to NZD 1.5835.