Asia report: Markets drop as Trump talks China and protesters rock Hong Kong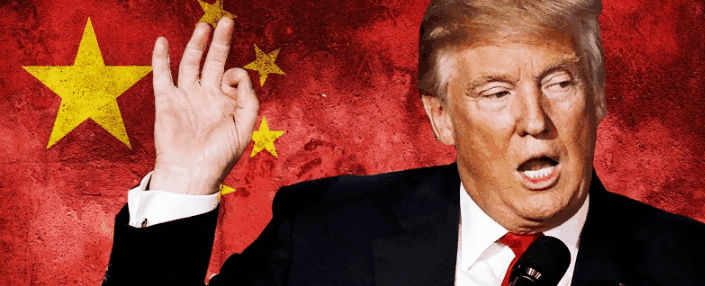 Asian markets were broadly lower on Wednesday as protesters stormed the streets of Hong Kong and Donald Trump said he had "no interest" in a trade deal with China unless Beijing agrees to the terms that it had previously accepted.
Trump will meet Chinese leader Xi Jinping at the G20 summit in Osaka in less than three weeks but expectations for any sort of trade breakthrough are low, with one Western diplomat in Beijing telling Reuters that the atmosphere between the two nations is "poisonous".
As such, the President's latest comments, which imply that China has turned its back on promises made earlier this year, are unlikely to sweeten the relationship between the two superpowers.
David Madden, market analyst at CMC Markets, said: "President Trump has defended his use of levies, and the threat of higher levies, as a way of trying to rebalance the trading relationship with China. Beijing have reiterated their willingness to hold a firm line against the US. The standoff is back at the forefront of dealers' minds and it has prompted some investors to take some money off the table."
Japan's Nikkei 225 was 0.35% lower at 21,129.72 as SoftBank and Yahoo Japan fell by 2.40% and 3.18% respectively, while the Japanese yen was 0.16% higher against the US dollar at JPY108.35
China's Shanghai Composite dropped 0.56% lower to 2,909.38, while the tech-heavy Shenzhen Composite dropped 0.64% lower to 1,528.40 as May data showed China's consumer inflation rose in line with forecasts to hit a 15-month high.
In Hong Kong, the Hang Seng index dropped by 1.73% to 27,308.46 as protests against a potential new extradition law with mainland China ramped up, with police firing rubber bullets and tear gas at demonstrators as they blocked key roads around government buildings.
Organisers said 1.0m protesters attended, which would make the demonstrations the largest that Hong Kong has seen since the city's 1997 handover from the UK to China.
Stephen Innes, managing partner at Vanguard Markets, said: "Investors remain spooked the extradition bill could have far-reaching consequences for attracting overseas talent and does question the viability of Hong Kong as a leading financial hub which of course is spooking property investors."
Among individual stocks Sunny Optical dropped by 6.05%, Sands China fell by 2.02% and New World Development was 4.75% lower.
The South Korean Kospi finished the day 0.14% lower at 2,108.75 as LG Electronics and SK Hynix dropped by 0.73% and 2.23% respectively.
Brent Crude was down 2.48% at $60.78, while WTI was 2.68% lower at $51.88 amid rising concerns about a slowdown in global demand
Down under, Australia's S&P/ASX 200 edged 0.04% lower to 6,543.74 as financial stocks such as Commonwealth Bank, Australia and New Zealand Bank, Westpac and National Australia Bank dragged the index lower.
However, mining giants BHP and Rio Tinto offset some of this damage as they climbed by 2.71% and 1.85% respectively.
New Zealand's S&P/NZX 50 was the loan riser, climbing 0.65% higher to 10,205.14 as Synlait Milk recovered to rise 4.9% after recent sell-off fears, while Air New Zealand rose 2.9% as analysts lauded the stock's attractive dividend yield.
Finally, the Australian dollar dropped 0.17% against the US dollar to A$1.44, while New Zealand's dollar was down 0.11% against the greenback at NZ$1.52.