Asia report: Markets dip as China experiences holiday hangover, yuan drops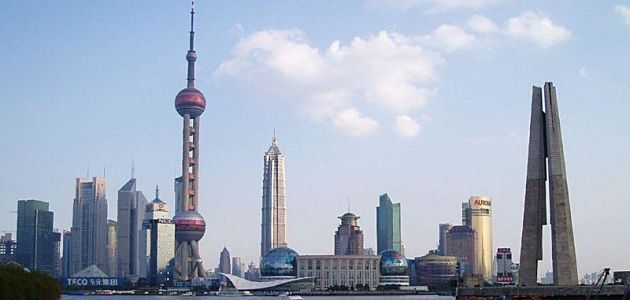 Asian shares fell on Monday as China's mainland markets dropped sharply following a week-long holiday during which US treasury bond yields had jumped and Honk Kong-listed Chinese tech firms took a hit from allegations of corporate espionage against US rivals.
China's yuan was also lower, with the Greenback advancing by an outsized 0.89% to 6.9299.
The Shanghai Stock Exchange's Composite index meanwhile had its worst day since June, dropping by 3.72% to 2,716.51 with the Shenzhen Composite down 3.83% at 1,386.28 as the mainland indies caught up with Hong Kong's losses over the prior week.
The break from trading had coincided with a raft of negative news stories for the nation's stocks, including the release of weak manufacturing data at home and accusations that Chinese companies spied on US rivals to gain technological secrets.
A rise in US treasury bond yields further encouraged investors to trim their holdings of Chinese shares.
Significantly, Monday's losses materialised despite The People's Bank of China announcing measures at the weekend to cut the amount of cash commercial banks are required to set aside as reserves at the central bank.
David Dai, general manager of hedge fund Shanghai Wisdom Investment Co, said the cut was not enough to counter the effect of China's ongoing trade war with the US and that he was unsurprised at Monday's market drop as external markets had performed poorly during the week-long break.
Listed banks such as the Industrial and Commercial Bank of China, China Construction Bank and Agricultural Bank of China, were all down by more than 2.5% on Monday.
Consequently, Hong Kong's Hang Seng index added to its losses, dropping by 1.39% to 26,202.57.
Japanese markets remained closed for a national holiday but, in typical risk-off fashion, the yen was up by 0.32% against the US dollar at JPY113.37.
South Korea's Kospi was down 0.60% at 2,253.83 as electronics giant LG sagged after its third quarter operating profit estimates came in below analyst expectations.
However, Lotte Corp and Lotte Chemicals were on the upturn as Lotte Group chairman Shin Dong-bin was released from prison, where he had been serving time since February for his part in a corruption scandal that had led to the impeachment of former President Park Geun-hye in 2016.
A Lotte Group spokesperson said: "Due to Chairman Shin's absence, we were unable to make important management decisions and fulfill social responsibilities. For business normalization, the chairman will focus on looking into pending issues and making decisions."
Brent crude fell by 1.23% to $83.14, while WTI dipped by 1.06% to $73.56.
Australia's S&P/ASX 200 dropped by 1.38% to 6,100.31 as the Australia and New Zealand Banking Group and Commonwealth Bank of Australia both dropped in Monday trade.
Miners and metals firms struggled severely too, with Perth-based South32, BlueScope, Fortescue Metals and Oz Minerals all dipping by more than 4%.
In New Zealand the S&P/NZX 50 was down 0.74% at 9,147.10 after rising bond yields in the US continued to facilitate a sell-off, with Pushpay Holdings, Fletcher Building and SkyCity Entertainment all down by around 2%.
Elsewhere, Z Energy fell to its lowest close since last July and New Zealand Refining dropped after Prime Minister Jacinda Ardern accused the nation's fuel companies of "fleecing" customers and pledged to quickly grant new powers to New Zealand's commerce commission.
The Australian dollar was up 0.17% against the greenback at AU$1.42, while New Zealand's dollar also rose 0.12% to NZ$1.55.