Asia report: Chinese shares rise on return from break after Fed hike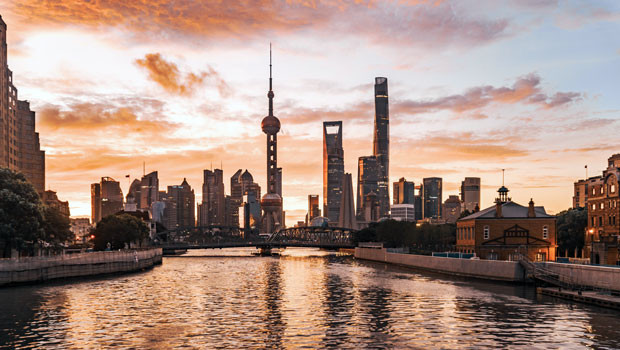 Stocks were mostly higher in Asia on Thursday, with Chinese equities rising on their return from holiday, after the US Federal Reserve hiked interest rates by 50 basis points overnight.
In Japan, traders were still at ease, this time for the Children's Day holiday, as the yen weakened 0.41% against the dollar to last trade at JPY 129.62.
On the mainland, the Shanghai Composite was up 0.68% at 3,067.76, and the smaller, technology-heavy Shenzhen Composite was 0.68% firmer at 1,891.66.
Fresh data out of Beijing showed China's services sector contracting further in April, with the Caixin/Markit services purchasing managers' index (PMI) coming in at 36.2 for the month.
That was a significant fall from March's reading of 42, and was well below the 50-point level that separates expansion from contraction.
The service sector data came on the back of the official manufacturing PMI over the weekend, which declined to 47.4 in April from 49.5 in March as activity contracted further amid Covid-19 lockdowns and restrictions in parts of the People's Republic.
"A decent drop was on the cards, given the tightening of zero-Covid restrictions, and the 6.7 point drop in the equivalent official PMI," said Pantheon Macroeconomics chief China economist Craig Botham.
"But the Caixin survey had already fallen further and faster, generating expectations that the pace of decline would be more moderate in April. No such luck.
"Alongside the drop in service sector activity, which constitutes the headline reading, there was an even sharper drop in new orders, to 38.4, from 45.9, with new export orders also falling considerably."
Botham noted that every subindex fell in April, including prices, with output prices falling to 48.5 from 50.8 and recording the first sub-50 reading - indicating falling prices - since August.
Employment shrank for the fourth consecutive month, meanwhile, which he said implied government support for firms was having limited effect.
"As a reminder, the Caixin index has a more private sector, SME, and coastal skew than the NBS survey.
"The situation in Shanghai, in particular, creates a heavy headwind.
"So far, only very limited easing is underway, with a goal of zero community transmission creating a high bar for further reopening."
Craig Botham said it was unlikely the services PMI would see much, if any, improvement in May.
Elsewhere, South Korean investors were off for their own Children's Day holiday, while the Hang Seng Index in Hong Kong was down 0.36% at 20,793.40.
E-commerce giant JD.com was up 0.83% in the special administrative region, and Chinese video sharing platform Bilibili was ahead 1.53%.
Those moves higher came despite both companies being added to a US Securities and Exchange Commission (SEC) list of foreign companies facing a possible delisting stateside.
Traders in the region spent the early parts of the session digesting the latest interest rate decision from America's central bank overnight, after the Fed tacked 50 basis points onto its federal funds rate target.
It was the largest single rate hike from the Federal Reserve since May 2000, but was widely expected by markets given policymakers were facing sustained, red-hot consumer inflation.
Fed chair Jerome Powell did put the kibosh on the possibility of 75-basis point hikes, however, saying in his post-meeting press conference that it was "not something the committee is actively considering".
The central bank also released its plans to unwind its bond holdings by $95bn per month, which had also been anticipated.
Oil prices were higher as the region went to bed, with Brent crude futures last up 0.52% on ICE at $110.71 per barrel, and West Texas Intermediate ahead 0.24% on NYMEX at $108.04.
In Australia, the S&P/ASX 200 was up 0.82% at 7,364.70, while across the Tasman Sea, New Zealand's S&P/NZX 50 added 0.62% to 11,747.57.
The down under dollars were both weaker against the greenback, with the Aussie last off 0.48% at AUD 1.3845, and the Kiwi retreating 0.43% to NZD 1.5346.