Asia report: Asian markets rise as Chinese stimulus overshadows Trump threats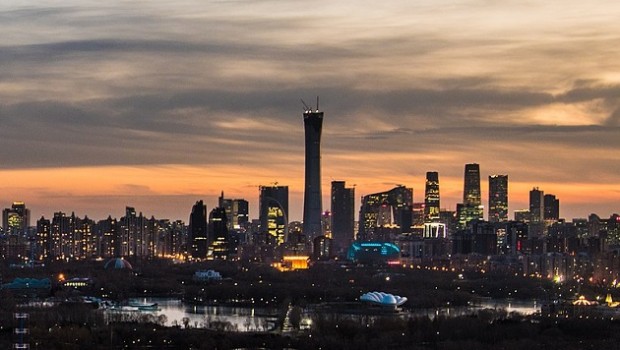 Asian markets made strong gains on Tuesday despite China facing fresh tariff threats from President Trump, who said he was confident Beijing would sign a trade deal because of the danger of US levies.
The President said he would move to impose tariffs on $300bn-worth of Chinese exports to the US if China's leader Xi Jinping doesn't meet him at the upcoming G20 in Japan, where the two leaders are expected to rekindle trade deal talks.
Joshua Mahony, senior market analyst at IG, said: "With the Mexico issue seemingly resolved, the US will likely turn its energy back towards China, with the sharp rise in Chinese stocks highlighting growing expectation that both sides will work towards a deal. However, with the US election up ahead, the likeliness is that Trump will see the benefit of holding out as a show of strength."
However, Chinese markets were the strongest in the region as Beijing said it will allow local governments to use proceeds from special bonds to fund major investment projects in a bid to provide a boost the the nation's slowing economy amid its trade dispute with Washington.
Japan's Nikkei closed 0.33% higher at 21,204.28 as Japan Steel climbed by 1.89% and financial services company Mitsubishi UFJ gained 1.47%, while the Japanese yen dropped 0.20% against the US dollar to JPY108.67.
China's Shanghai Composite jumped 2.58% to 2,925.72, while the tech-heavy Shenzhen Composite was 3.71% higher at 1,538.23 in a positive response to Beijing's aforementioned plans to stimulate the nation's economy.
Shares of infrastructure outfits were buoyant as they are seen as the most likely to benefit from the new policy, with China Railway Construction Corporation Limited finishing the day 6.72% higher.
Hong Kong's Hang Seng index was higher even as local businesses threatened a one-day shutdown to protest new Chinese extradition policies, with the index gaining 0.76% to 27,789.34, with AAC and Sunny Optical both climbing by more than 2%.
The South Korean Kospi followed the Chinese indices higher, gaining 0.59% to reach 2,111.81 as LG leapt by 6.03% amid improving prospects for the electronics giant's smartphones.
Other major index players such as Samsung, SK Hynix and Hyundai were also in the green.
Brent Crude was trading 0.14% higher at $62.38, while WTI was up 0.89% at $53.74
Australia's S&P/ASX 200 rose 1.59% to 6,546.29 after a strong performance from healthcare and financial stocks, with CSL Limited gaining 4.27%, Commonwealth Bank of Australia up 1.19% and Westpac 1.14% higher.
Across the Tasman Sea, New Zealand's S&P/NZX 50 finished the day 1.11% higher at 10,139.15 as A2 Milk led the market upwards with a up 3.2% rise, with logistics firm Mainfreight coming in second place with a 2% rise.
Finally, the Australian dollar inched just 0.01% lower against the greenback to A$1.44, while New Zealand's dollar dropped 0.32% to NZ$1.52.