Genus reports strong interim results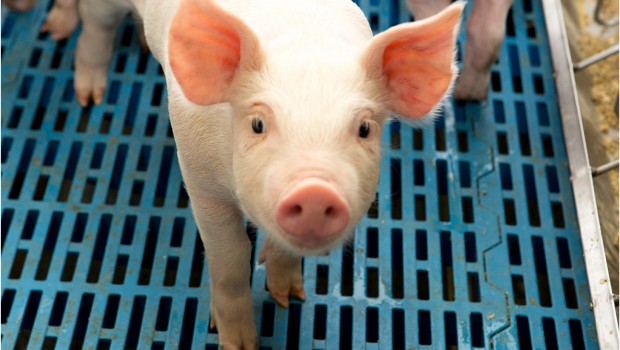 Animal genetics company Genus reported a record adjusted profit before tax in its interim results on Thursday, as revenue in its porcine genetics business 'PIC' rose 8%.
The FTSE 250 company said royalty revenue in PIC was ahead 7%, with "particularly high growth" in Asia and Europe.
It said it saw continued royalty growth and high breeding stock sales in China, contributing to PIC volume growth of 11% for the six months ended 31 December.
The firm said there was also "excellent" revenue growth of 17% in its bovine genetics business 'ABS', particularly Brazil, Russia, India and China, with continued success of its 'Sexcel' and 'NuEra' beef genetics.
ABS volume growth stood at 19%, with sexed volumes ahead 42% and beef up 22%.
Looking at that record adjusted profit before tax, Genus said it was up 44% in constant currency year-on-year at £48.4m, as its statutory profit before tax rose 27% to £38.7m.
Adjusted operating profit, including joint ventures and excluding gene editing costs, were 35% higher at £54.7m.
Genus reported double-digit adjusted operating profit growth in PIC of 17% and in ABS of 37%, as its research and development investment decreased 2%, with a lower-than-planned spend due to Covid-19 short-term constraints.
First half free cash inflow reached a record of £26.6m, as the company's net debt narrowed to £92.2m, with its net debt-to-EBITDA ratio standing at 0.8x.
The board declared an interim dividend of 10.3p, up 10%, with an adjusted earnings cover of 3.3x.
"Genus performed very strongly and made further good strategic progress in the first half of the 2021 fiscal year," said chief executive officer Stephen Wilson.
"Both PIC and ABS grew adjusted operating profits in double digits, with China, Brazil, India and Russia being notably high growth markets.
"PIC's expansion in China was significant, gaining share with large producers that have been re-stocking following the spread of African swine fever in 2019."
Wilson said PIC Europe's growth was also "very strong", reflecting success with key accounts, leveraging the firm's genetics and supply chain.
"ABS' volume growth in the half was a record, driven by the continued success of Sexcel, and strong performance by our proprietary NuEra beef business.
"Latin America, Europe and Asia all grew strongly, and ABS' adjusted operating margin improved through better product mix and operating leverage."
Stephen Wilson said that in the second half of the 2021 fiscal year, the company was expecting growth to be lower, with increased currency headwinds.
"Nevertheless, Genus continues to have significant growth opportunities and the board's expectations remain unchanged for the full year."
At 0930 GMT, shares in Genus were down 5.49% at 4,952.2p.