Market buzz: Pound strength weighs on stocks, JP Morgan upbeat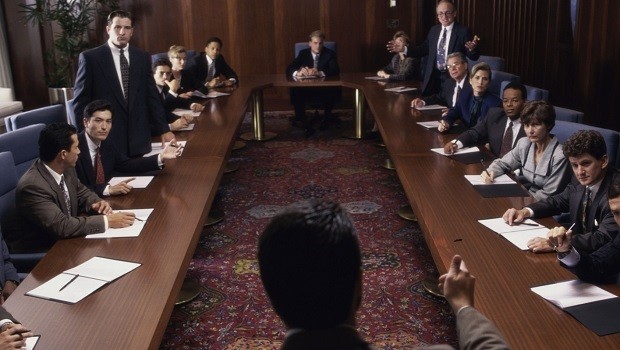 1700:Close UK stocks slipped even as the American S&P 500 moved back into the black for the year, as pound strength acted as a drag ahead of the start of talks this week on the UK's post-Brexit trade relationship.
The pound also got a boost from remarks on Monday afternoon by US President Donald Trump lambasting China and Russia for manipulating their currencies, which some market participants reportedly interpreted as a message from the White House in favour of a weaker Greenback.
Oil companies' shares were the main drag on the FTSE 350, with crude futures falling back as concerns around the Middle East ebbed even in the wake of the US, UK and French missile strike against facilities linked to Syria's chemical weapons programme at the weekend.
Rather conspicuous on the second tier index was the fall in Polymetal shares, despite gold futures edging higher, possibly on talk of further US sanctions on Russia. The drop in Evraz's shares was a similar case in point.
Topping the leaderboard for the top flight index, Whitbread and Smurfit Kappa were both heading higher on the back of M&A-related news-flow.
To take note of in the background, strategists at JP Morgan were in a fairly 'bullish' mood at the start of the week, telling clients that it was "way too early" to position for a 'policy mistake' by the US central bank.
"Finally, many worry that S&P500 has recently fallen below the 200-day moving average. Our work shows that the forward 6- and 12-month equity returns didn't tend to be worse than normal after this, and in fact posted better than normalized returns over the next 1 and 3 months. We reiterate our call from earlier this month to add to stocks," they said.
Related to the subject of recent pound strength and ahead of Tuesday's employment data in the UK, pointing to the split vote at the last MPC meeting and the not "excessively" hawkish-sounding language of the minutes, on Monday Barclays reiterated their call for another hike in Bank Rate come May, followed by a further move in February 2019.
"This assessment confirms that the Bank is happy with interest rate expectations following last month's press conference."
FTSE 100 down 66.36 points at 7,198.20.
1330: US retail sales picked up significantly last month, growing by 0.6% month-on-month pace (consensus: 0.4%) in March to reach $509.4bn, boosted by a large increase in automobile purchases, according to the Department of Commerce.
1210: Credit Suisse's global oil macro team has raised its 2018 price forecasts for Brent and West Texas Intermediate from $60 and $56 barrel before to $71 and $66, respectively. They see global inventory draws resuming in the second quarter of the year, resulting in "normal" levels of OECD commercial oil stockpiles this year.
"We forecast Brent/WTI prices will remain strong in 2019, though roughly level with 4Q18 as we assume bullish sentiment moderates with OPEC barrels returning to the market," the investment bank predicts.
"We've already tracked USD13bn of offshore awards ytd - tracking some 50% higher y/y. We expect that positive momentum to continue, with TechnipFMC, Subsea 7 and Saipem amongst those set to benefit from the order inflection."
1154: Bank of America shares are changing hands at $29.90, and trading 0.34% higher ahead of the opening bell after posting better-than-expected first quarter sales and earnings. Earnings per share up by 38% at $0.62, sales ahead by 4% to $23.1bn.
1057: Syria missile strikes have brought fresh safe-haven gold buying over recent days but prices have eased on hopes that there will be no further escalation, say analysts at SP Angel.
Bullion for immediate delivery was up 0.3% as investors weigh the impact of US-led military strikes on Syria over the weekend, with a scope for further moves from Washington including the possibility of more sanctions against Russia, Angel; said.
"The metal remains range bound, with gold so far unable to hold above $1,360, which is proving an important level of resistance. Hopes are that there will be no further escalation in Syria are helping to calm markets, with gold easing".
According to US Ambassador to the United Nations, fresh sanctions are to be imposed on Russia related to Syria's reported use of chemical weapons.
Angel analysts noted that speculators raised their net long positions in COMEX gold contracts, as "gold prices are biased upwards in the short-term as gold is still seen as a safe haven amid tensions over Syria, US-Russia sanctions and trade war". ETFs added 49,699 troy ounces of gold to holdings, bringing this year's net purchases to 2.55 million ounces, according to Bloomberg data.
1053: It seems someone's been standing on the newsflow pipe at the London Stock Exchange again. After last Monday's glitch, which saw barely a dribble emitted from the Regulatory News Service until after the market had opened, there was a similar hitch this morning.
A LSEG spokesperson said: "Publication of regulatory news announcements were temporarily delayed this morning due to a technical issue. All systems are now operating normally and all scheduled RNS announcements were published prior to market open."
1051: Copper prices were up to $6,834 per tonne vs $6,831/t last week.
Broker SP Angel noted that Vedanta's Sterlite division, which operates a large copper smelter in India declared force majeure last week, as its plans to restart were rejected by Tamil Nadu environmental officials.
"The move may allow Copper Tc/Rcs to rise as the concentrates look for new homes amid Chinese anti-pollution restrictions. The smelter suspension could also help raise copper prices as Indian consumers look for alternative metal sources," Angel said.
0948: Analysts at Stifel commenting on Whitbread. "This will inevitably lead to much speculation this morning on the numerous corporate changes that could occur at Whitbread," they say.
Stifel adds that many US investors view Whitbread in a different light from mainstream UK investors, more as an investment in hotels, property and Costa together with a lightly geared financial structure.
With the current subdued outlook for UK consumer stocks and the difficult recent trading at Costa, Stifel is "not convinced that a demerged Costa would attain a higher rating than Whitbread currently does".
Canaccord analysts point out that the position of the Whitbread pension trustees "potentially adds a complication to any break-up" as the FY17 deficit was circa £400m with Whitbread paying £95m a year in contributions.
0943: Smurfit Kappa is up on the back of reports that some of its largest investors have been pressuring the corrugated packaging company to enter into negotiations with International Paper if it comes back with another takeover offer.
0940: Vedanta Resources investors do not seem impressed with their new CEO. Founder and chairman Anil Agarwal has poached AngloGold Ashanti boss Srinivasan Venkatakrishnan to be the new chief of the FTSE 250 miner.
0937: Polymetal International shares are down after a deal with the Russian Copper Company. Polymetal has agreed an all-share exchange of its Tarutin property in Russia, for 85% of RCC's East Tarutin property in Kazakhstan.
0908: WPP is one of the bigger fallers after boss Sir Martin Sorrell stepped down with immediate effect. The FTSE 100 company said chairman Roberto Quarta would becomes executive chairman until the appointment of a new CEO.
0910: Shares in Whitbread are frothing up to the top of the leaderboard on the expectation that two activist investors could force management to spin off its Costa Coffee chain from its Premier Inn business. Shares in the company are up more than 6% to 4,194p, adding to a 3.3% rise on Friday.