Market Buzz: Stocks fall back as MPC rewrites script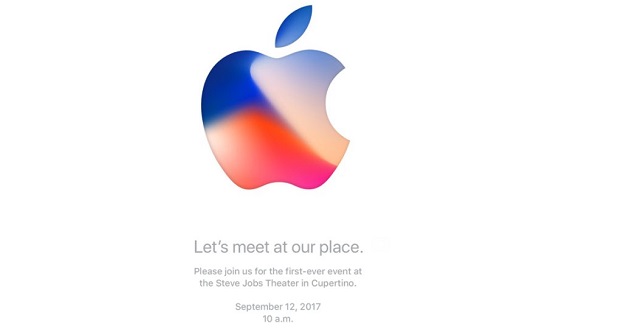 1700: Close The Footsie gave back the lion's share of the previous session's gains as a more hawkish-than-expected MPC saw 10-year Gilts slump, pushing their yield up by as much as 11 basis points to 1.66% at one point. However, some analysts cautioned that markets might be getting a little ahead of themselves.
Thus, and on the more dovish side of things, Bank of America-Merrill Lynch told clients: "So we now expect a 25bp Bank Rate hike in May and another in February 2019. That is highly conditional. [...] Be careful on timing. [...] Mark Carney kept his options open over timing. As he said "the words are different from September". That is worth emphasising." At the bottom of the pile, sector-wise, were oil equipment and industrial metals and mining shares. Shares of steel-basher Evraz and US-focused Ashtead fared worst on the top flight index. Significantly, earlier in the day, across the pond, Dallas Fed chief Robert Kaplan said policy normalisation would be "very difficult". FTSE 100 down 108.73 points to 7,160.69.
1649: IQE fires back at Muddy Water: Information in the Muddy Waters report is either factually inaccurate or has previously been disclosed in IQE's annual reports and financial statements. It is also important to note that like ShadowFall, Muddy Waters also holds a short position in IQE and so duly profits from any near-term reduction in IQE's share price.
1601: "So we now expect a 25bp Bank Rate hike in May and another in February 2019. That is highly conditional. If Brexit transition talks drag past March or PMIs just remain where they are we will have reconsider. As we said in our BoE preview, we're all data dependent now. Be careful on timing. While we assume May is the most likely date for the next hike we would not go over-the-top on the BoE's hawkishness. Mark Carney kept his options open over timing. As he said "the words are different from September". That is worth emphasising. The BoE are keeping some optionality in a way they did not last year," say strategists at Bank of America-Merrill Lynch.
1510: Cardiff-based IQE (described by Bloomberg as the Bitcoin of UK stocks) down sharply after serial US short seller Muddy Waters LLC says its selling short, criticising the AIM-listed Apple supplier for its accounting practices relating to two joint ventures. That followed similar criticism from Shadowfall on 2 February. However, since then at least three brokers (Stifel, Canaccord and Barclays) have come out in defence of IQE.
Barclays analyst Andrew Gardiner said on Monday that "no new information has been uncovered" in the report the anonymous Shadowfall short-sellers. "The crux of the negative report is that a significant portion of IQE's operating profit was generated due to revenue from these JVs during 2015 and 16, enough so as to cause concern for the author.
"We disagree with this conclusion for two key reasons, namely the fundamentals and the financials. From a fundamental point of view, these JVs were not set-up as entities merely to shift funds around to benefit IQE, but rather as links between IQE, academia and other supply chain partners in order to further research and development in the burgeoning field of compound semiconductors. In terms of financials, all is disclosed in public documents which have been audited by independent accountants. As a JV partner, IQE participates significantly in the governance of the JVs, but they are separate legal entities, with their own boards and shareholder agreements. The fact that a significant portion of profit came from these two entities in 2015 and 16 is coincidental and does not signal to us anything sinister."
1500: Yield on 10-year Gilts 10 basis points higher to 1.65%, alongside a fair bit of market chatter commentary out and about regarding the possibility of two or three hikes in Bank Rate in 2018. On the other side of the Atlantic, this evening's $16bn auction of 30 year Treasuries - the largest 30-year sale since 2015 - is a talking point in markets at the moment.
1454: Fed's Harker reportedly saying he has penciled in two interest rate hikes for 2018, but may be open to three depending on inflation and financial conditions.
1332: Barclays splashes a little cold water on the prospects for a May hike but does not dismiss the possibility, looking at the 22 March MPC meeting to bring more insights and clarify the committee's view regarding the appropriateness of market expectations.
After the February meeting minutes said rates might have to increase "somewhat earlier and by a somewhat greater extent over the forecast period than anticipated at the time of the November Report", Barclays' Fabrice Montagne says: "While that seems to point towards a hike in August, the BoE could also consider a hike in May but would then need to argue much more convincingly that the British economic and political backdrop supports such a step change."
1310: The pound, having popped above $1.42 at the end of last month before dipping below $1.4, is up more than 1% on the dollar this afternoon at 1.4024 as traders prepare for a potential May rate rise from the BoE.
Jordan Hiscott, Chief Trader at Ayondo Markets, said the task "just got a little more difficult" for the Bank's monetary policy committee as it upgrades it growth forecasts to 1.8% this year. "What makes it difficult for the MPC is that despite confirmed growth numbers, there is still an elephant in the room. The transitional period of Britain's exit from the EU makes it tricky to raise interest rates, as a looming scenario as large as this could easily derail the positive outlook in the short-term."
1249: David Owen, chief European financial economist at Jefferies: "At first glance this is all very consistent with our view of two UK Bank Rate rises in 2018 (May and November). [...] Meanwhile based on what the market was pricing in when the Report went to press the MPC is looking for 2.11% CPI inflation in 3 years' time, in other words above the 2% target with the MPC appearing to be more confident that economic recovery will continue, with growth possibly above trend. So that tells you the BoE have a bias to do more than is priced in over the next 2-3 years, BUT with significant uncertainties surrounding the outlook."
1235: Here's a link to BoE Governor Mark Carney's letter to the Chancellor, which he had to type after inflation hit 3.1% in November.
1227: The Monetary Policy Committee has raised its forecast for UK GDP growth over the next three years to 1.8%. Previously, it had anticipated the economy would grow by 1.6% this year and 1.7% come 2020. Despite the recent rise in market interest rates, inflation is still seen holding above target in two years' time.
In reaction, Paul Hollingsworth at Capital Economics says: "Note that the MPC (as we had anticipated) appears to be shifting its view of the appropriate time horizon over which to bring inflation back to target. Until now, it has been happy to let inflation overshoot the target even after three years. However, the Minutes stated that a "more conventional horizon" was now appropriate." Hollingsworth's forecast was for a hike in Bank Rate as soon as May, with two further increases to follow, also in 2018.
1203: As the Bank of England votes unanimously to leave rates on hold it also increases its forecasts for economic growth and signalled that interest rates may rise faster than it had indicated. The BoE's monetary policy committee said if the economy performed as expected "monetary policy would need to be tightened somewhat earlier and by a somewhat greater degree over the forecast period than anticipated at the time of the November report". In November the committee only saw the need for two rate hikes over the next three years.
The Yield on benchmark 10-year Gilt quickly snaps higher by four basis points to 1.588%, just off April 2016 high at 1.60%.
1036: More on the latest Chinese trade data released overnight, this time from Capital Economics: "China's commodity import volumes rebounded strongly in January. Admittedly, this partly reflects seasonal volatility associated with the Chinese New Year. But it also seems likely that demand from the industrial sector held up quite well at the start of the year. " Exports on the other hand were more "mixed", the same analysts said.
As an aside, also overnight the yuan lost 1.2% against the greenback - its largest fall since the 2015 devaluation - with Reuters reporting officials in Beijing were looking at loosening capital controls.
1035: Three-month copper futures on LME at $6,832 per metric tonne, versus Wednesday close of $7,097. As a possible reason behind the selling, some traders are referencing comments from analysts at Julius Baer, who earlier said: "Instead of just focusing on the global growth outlook, which is positive, you should keep an eye on what we call China's old economy – the property market, the infrastructure segment. That's where we expect a slowdown sometime this year".
1016: Fed's Kaplan live on Bloomberg TV, says 3 rate hikes appropriate for 2018, adds that policy normalisation will be "very challenging".
0915: Stocks have started the session slightly lower ahead of the MPC fireworks at noon. What might have been expected to be a rather rudimentary press conference with Governor Carney might now be quite interesting, given the recent market rout. Compass tops the leaderboard after management guided towards good growth for the full year. On the FTSE 250, Sophos is plummeting, with shares pulling further below their recent 52-week high. Analysts appear a tad divided on the results, with Numis on the more critical side of the spectrum of opinions and downgrading the stock to 'hold' from 'add' as a result. In the background, overnight US Senate leaders approved a two-tear bipartisan spending bill. That is good news, in so far as it means the current budget impasse on Capitol Hill might be closer to resolution, but it also appears to have contributed to a further gain in longer-term Treasury yields. Chinese foreign trade data overnight also came in ahead of forecasts, although analysts caution the readings may be distorted as a result of the Lunar New Year holidays. FTSE 100 down 34.42 points or 0.47% to 7,246.95.