Market buzz: Inflation unmoved, Dixons and Just Eat stumble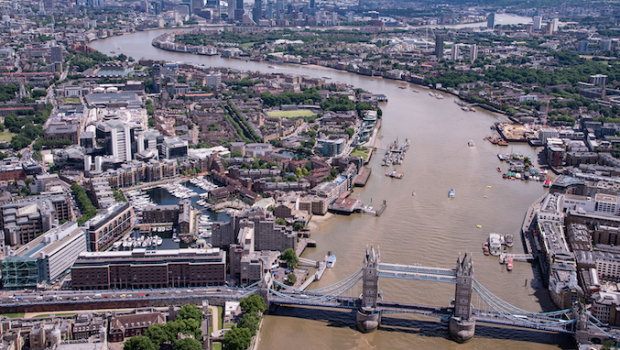 1452: Responding to a Wall Street Journal article from Monday, medical devices maker Stryker says it's not in discussions with Boston Scientific about a potential acquisition.
The WSJ had said that Stryker made a takeover approach but that it was unclear whether Boston Scientific was open to being bought.
Analysts at RBC Capital Markets say: "Overall, we had viewed a potential acquisition of BSX by SYK unfavorably. While we admitted there was some strategic rationale for such a deal, we believed the bar for value creation was high, especially given both companies' valuations and potential integration risk. With SYK now suggesting that it is not in discussions to acquire BSX, we expect SYK shares to recover the majority of the ~9% share loss seen on Monday and Tuesday."
1450: Looking at the effect for Just Eat of Deliveroo's planned expansion, Goldman Sachs says the 10% fall in the shares today implies the market is assuming "at the high end" of the potential impact of the crossover is restaurants between the two companies would be lost to Deliveroo.
The Deliveroo plan "is a competitive threat", Goldman believes, but points to "the very low levels of customer churn that takeaway platform operators consistently point to across the various companies we cover, which would suggest Deliveroo's move could be more of a threat to future growth, than the existing customer base".
Given Just Eat's core customer base is very much skewed towards the lower price segment, direct competition with delivery platforms was limited. Going forward analysts see several risks from 1) new delivery restaurants on Just Eat's platform partly cannibalizing order growth from marketplace restaurants in the UK; chains with strong brands in the lower-price segment moving aggressively into Just Eat's rural heartland; Deliveroo and UberEATS extending their reach outside of London driving increased competition; and both rivals increasingly moving down the price scale and entering the FTSE 100 company's market.
1414: TalkTalk shares have surged today on the back of a double upgrade from Bank of America Merrill Lynch, which reckoned guidance and consensus was achievable for the first time in four years. The bank, which bumped the stock up to 'buy' from 'underperform' and hiked the price target to 190p from 140p.
Credit Suisse, however, reiterated its 'underperform' rating and 90p target price after updating forecasts post the full year results, to 6% below consensus March-2020 EBITDA.
"Structural challenges remain," CS analysts say, despite easing pressure on its balance sheet through a share placing, another dividend cut and the sale of direct B2B for £175m. TalkTalk is still viewed as "structurally challenged" as UK fibre-to-the-home build continues to slowly ramp by rivals such as CityFibre/Vodafone and Openreach, plus the rising risk to DSL from mobile substitution.
"TalkTalk's own 3m fibre JV with M&G may allow it to partly offset pressure from these headwinds but this is likely to be some years away, in our view, with the JV still yet to identify which UK areas it will target."
1306: Concerns about reduced demand from Apple for IQE's microchip wafers has hit the shares but broker Canaccord is confident in the company and sees the share price weakness as "an attractive entry point" for investors, reiterating its 'buy' rating and 190p price target. Reassurance is taken from the management's confidence and news this week from Taiwanese wafer specialist WIN.
1255: FIFA has awarded the 2026 World Cup to a combined bid from the US, Mexico and Canada, beating a rival bid from Morocco's in a vote by the world football governing body's member nations on Wednesday.
The North American bid for the tournament, which will be the largest ever held comprising of 80 matches, won 134 votes compared to the 65 cast for Morocco at the 68th FIFA congress in Moscow.
Fifa is "trolling Donald Trump" says analyst Mike van Dulken at Accendo Markets, in reference to the recent trade dispute sparked by the White House.
Looking at financial markets, van Dulken said the dollar was buoying metals and oil, but failing to help FTSE miners and energy; with metals still sensitive to trade war concerns and oil to the threat of OPEC easing production cuts. C
For a technical view he says: "The FTSE 100 has rebounded from 7677, returning to the upper half of a 3-week range which may be narrowing bullishly thanks to rising lows."
1217: The midday London market report sees stocks rallying back into the green, helped along by a weaker pound as investors mulled stagnant inflation data and looked ahead to the latest policy announcement from the Federal Reserve.
1255: FIFA has awarded the 2026 World Cup to a combined bid from the US, Mexico and Canada, "trolling Donald Trump" says analyst Mike van Dulken at Accendo Markets.
The FTSE 100 was up 0.4% at 7,736.48 as the pound lost further ground after data showed that UK inflation held steady in May, weakening the case for the Bank of England to hike interest rates in August. Sterling was trading down 0.4% versus the euro at 1.338 and 0.3% against the dollar at 1.3338.
1216: Tate and Lyle's new chief executive has already left a mark on the agribusiness, providing fresh clarity on strategy and decisive action on costs, something that has seen the firm's share price be well-rewarded.
Analysts at Jefferies welcomed the fresh blood and said experience suggests that, when valuation returns to a more normal range, near-term earnings anxiety tends to prevail over longer-term re-rating aspiration, but with the shares having now out-performed INGR by 40% since the March trough and trading at PER parity, "that's enough for now for us", downgrading to 'hold' but upping its price target to 670p.
1213: WPP has reported a slight improvement in business as the ad giant's board prepares to face hostile questions from shareholders at the AGM about the departure of founder Martin Sorrell. In a trading update alongside its annual general meeting WPP said reported revenue less pass-through costs fell 5% to £3.97bn in the first four months of the year.
The statement from chairman Roberto Quarta stuck to financial performance and made no mention of Sorrell's departure in April amid allegations of personal misconduct that the former chief executive denied.
1145: Theresa May's Brexit dealmaking in Westminster may be overshadowed by a glut of geo-political and central bank events, say analysts at Rabobank, "but it has nonetheless been significant".
"The outcome of yesterday's vote in the House of Commons has meant that the deeply divided UK government can continue to limp on for now. Meanwhile, UK data releases have suggested that there is no real reason for the market to address its scepticism about the ability of the BoE to raise raises this year."
With the money market having not shown much reaction to this week's UK data releases, being comfortable with the view that another move by the Bank in the coming months is not likely, Rabobank adds: "The next BoE policy meeting is scheduled for June 21 and in view of this week's data releases it would appear to be difficult for the MPC to turn up the degree of hawkishness. This should keep GBP on the back foot."
Commenting after the inflation data, currency strategists at Nordea Bank said: "Since headline inflation isn't picking up, we still see material downside risks to the UK inflation outlook and don't buy the 50% probability of an August hike."
1140: Shareholders in Stobart Group are getting some relief from the current boardroom battle with the shares spiking higher on news that budget airline Ryanair make a $300m investment in the opening of a new base at Stobart-operated London Southend Airport. The five-year agreement, extendable to ten, has been agreed on Stobart's standard commercial terms, allowing Ryanair to operate three planes out of the airport from summer 2019, providing 13 routes to eight European countries, and will include six new destinations.
0953: With UK inflation remaining flat last month, inline with consensus forecasts, analyst David Cheetham at XTB says: "while it remains 0.4% above the Bank of England's target it supports the notion that the threat of runaway inflation has diminished significantly since the back end of last year".
He adds: "Governor Carney will remain hopeful that inflation will return to target without the need for any further tightening of policy and with the inflationary pressures of the sterling's post-Brexit vote drop still expected to decline in the coming months the bank may well stand pat for the foreseeable future. The probability of an August rate hike from the Bank of England was just over 50% heading into the release and this still appears quite high given the recent data."
0943: GBPUSD down 0.4% to 1.3323 as UK inflation prints unchanged in May, as expected. CPI up 0.4% on the month, 2.4% on the year. Core CPI up 2.1% on the year. CPIH increases to 2.3% on the year, from 2.2%, as predicted.
0921: With shares in Dixons Carphone down after a data breach the news will do little to boost its reputation, says Mike van Dulken at Accendo Markets and is "awful timing" with GDPR not even a month old.
While no evidence of fraud has been identified by Dixons, "that doesn't make up for the fact that client data was at risk", he says, with 100K non-EU issued cards not protected by chip and pin.
"More importantly perhaps, and awful timing with GDPR not even a month old, is the revelation that 1.2m records including names, addresses and emails have also been accessed. Again, no sign the info left Dixons' systems but, at the end of the day, it was left at risk.
"In this data-fuelled world where we're happy to entrust it to companies (and the ether) it has become a valuable commodity, as much for targeted advertising as for fraudsters. In which case we should be able to assume it is held securely. Very securely. After all, isn't that what we opted for in that May deluge of emails from every company we ever dealt with, and what we sign along the dotted line for each time we enter into a new contract."
0913: Barclays has downgraded Boohoo to 'equalweight' with the shares back to a smaller discount to online fashion rivals ASOS and Zalando on 33 times its 2019 EV/EBIT multiple, "valuation is no longer stand out cheap, albeit still reasonable".
While earnings momentum "is important as valuation" and continued in the first quarter, "the Boohoo brand is notably slowing, which matters as a lead indicator of maturity and hence the multiple – food for bears".
"From here we lack confidence on earnings momentum in either direction in the near term," analysts said, with the AIM-listed retailer expected to accelerate as comparatives ease through the year, but "risks are growing and growth is getting harder", with PrettyLittleThing migrating warehouse imminently, bringing execution risk.
"So we see less explosive upside here near term. Nasty Gal is still small. With less confidence on near term upgrades to new higher forecasts, we downgrade to EW."
0845: Wednesday's London opening market report has stocks slipping in early trade as investors erred on the side of caution ahead of the latest UK inflation data and a policy announcement from the Federal Reserve.
The FTSE 100 is down 0.3% at 7,680.42, while the pound was down 0.2% against the dollar and the euro at 1.3347 and 1.1363, respectively.
0817: Analysts at Liberum have been watching Love Island, or at least audience viewing figures, and reckon its a good reason to reiterate their 'buy' recommendation on producer ITV with a 275p target price. Love Island continues to show a very sharp uplift in audience, with the first week's average audience being 2.6m, almost double that of last year.
"Even better, it is hoovering up the advertisers' targeted 16-34 year old demographics," says Liberum, with an average of 1.3m younger viewers tuning in over the first week, with a 42% share, which was up year-on-year by 700,000 viewers and 21 share points.
"All this should provide a boost for both [ITV's] June and July advertising numbers (Love Island will finish at the end of July) which should already be strong because of the World Cup and it will also help ITV's growth in Online VOD. One other point on the show is Sponsorship revenues - 10 brands are involved this year vs 3 last year, which again should help provide a revenue boost."
0814: Dixons Carphone is down 6% after it revealed card and customer data has been hacked. This comes just months after the company was fined for a large hack in 2015 and weeks after the new GDPR laws came into being.
0810: Just Eat shares are down 7% after Deliveroo revealed plans to chase its takeaway food rival by signing up 5,000 UK eateries, just months after Just Eat confirmed a shift in strategy to launch its own delivery fleet.
0751: Glencore's Katanga subsidiary has settled a legal dispute with its state-owned partner in Democratic Republic of the Congo which had threatened to dissolve Katanga's DRC operating subsidiary Kamoto Copper Company.
0741: Overnight Wall Street stocks ended mostly higher as investors mulled over the US-North Korea agreement and looked ahead to the Federal Reserve policy announcement. The Dow Jones Industrial Average closed flat at 25,320.73, but the S&P 500 rose 0.2% to 2,786.85 and the Nasdaq finished up 0.6% at 7,703.79.
Last night a US federal judge also cleared AT&T's planned acquisition of Time Warner, drawing to a close the month and a half-long antitrust trial which saw regulators and the White House argue that the $85bn deal would give AT&T undue leverage.
0740: Today's big deal is going to be the Fed rate hike, which markets have as about as set in stone as they ever can be. Also rising oil prices of late are expected to see UK inflation data pick up when the ONS publishes at 0930 BST.