Capricorn Energy's Egyptian production growth beats expectations, TI Fluid Systems FY revenues boosted by 'robust' performance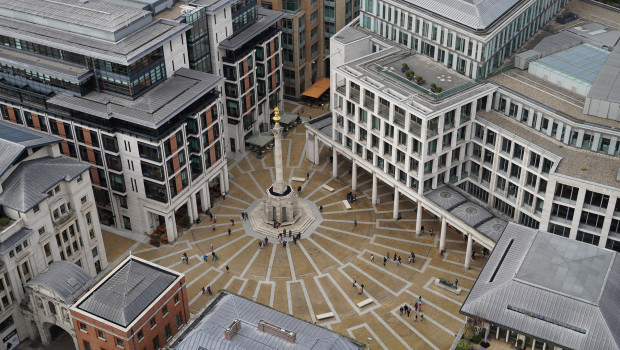 London pre-open
The FTSE 100 was being called to open 46.0 points higher ahead of the bell on Tuesday after closing out the previous session 2.63% lower at 7,297.15.
Stocks to watch
Exploration and production firm Capricorn Energy said on Tuesday that production growth at its newly acquired Western Desert Assets in Egypt had beat expectations.
Capricorn stated production from its Egyptian assets had increased roughly 8% between their acquisition in September and the end of the calendar year, averaging 36,300 barrels of oil equivalent per day net to its working interest. The FTSE 250-listed firm also noted that its working interest production was anticipated to average 37,000-43,000 boepd, with production growing throughout the year and 2022 exit rates forecast to exceed the top end of its current guidance range.
Motor engineering firm TI Fluid Systems said it expected to post annual revenue of €2.95bn in a "robust performance" despite chip supply shortages.
The company, which makes automotive fluid storage, carrying and delivery systems for light vehicles, expects its 2021 revenue growth to exceed global light vehicle production growth by approximately 3%.
Newspaper round-up
Mark Zuckerberg has announced his social media empire is building what he claims is the world's fastest artificial intelligence supercomputer as part of plans to build a virtual metaverse. The Facebook founder said in a blogpost that the metaverse, a concept that blends the physical and digital world via virtual and augmented reality, will require "enormous" computing power. The AI supercomputer, dubbed AI Research SuperCluster (RSC) by Zuckerberg's Meta business, is already the fifth fastest in the world, the company said. - Guardian
Aviva Investors, an important UK asset manager, has put the directors of 1,500 companies on notice that it is willing to seek their removal if they fail to show enough urgency in tackling issues including the climate crisis and human rights. The firm said the way it votes on the re-election of company board members in the upcoming AGM season would be heavily influenced by its four key stewardship priorities for the year, which also include biodiversity and executive pay. - Guardian
The biggest train operator in Britain is racing to avoid nationalisation as it struggles to overcome accounting failures in time to renew its contract. Plans have been drawn up to take Govia Thameslink into public control after its co-owner, Go-Ahead, on Monday delayed its accounts for a second time following a scandal at another of its rail franchises. - Telegraph
US close
Wall Street stocks closed slightly higher on Monday as market participants piled on battered tech stocks following a sharp sell-off at the end of last week.
At the close, the Dow Jones Industrial Average was up 0.29% at 34,364.50, while the S&P 500 was 0.28% firmer at 4,410.13 and the Nasdaq Composite saw out the session 0.63% softer at 13,855.13.