Frasers to make mandatory offer for MySale, Unilever CEO to retire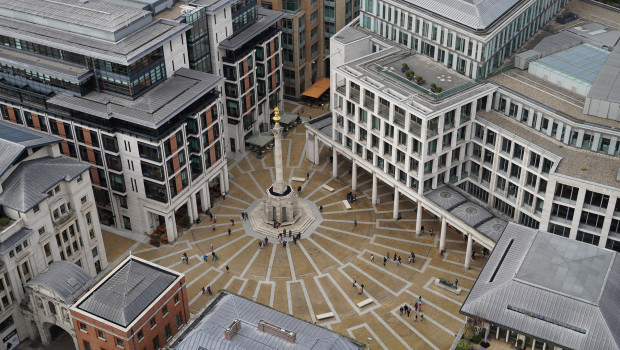 London pre-open
The FTSE 100 was being called to open 15.5 points higher ahead of the bell on Monday after shedding 1.97% in the previous session to 7,018.60.
Stocks to watch
Retail group Frasers said it now intends to make a mandatory offer for MySale after procuring 48.5% of the company's stock, including the shareholding of former chairman Carl Jackson.
"Frasers believes that accepting the offer will provide MySale shareholders with the opportunity to achieve an immediate liquidity event," the company said on Monday. "Frasers also believes that a price of 2.0p per MySale share for any MySale Share during the 12 months prior to the date of this announcement reflects a fair valuation."
Consumer goods giant Unilever revealed on Monday that chief executive Alan Jone will retire from the company at the end of 2023, after five years in the role.
Unilever said it will immediately commence a formal search for Jope's successor, looking at both internal and external candidates.
Newspaper round-up
The number of people visiting UK shops this Christmas could remain almost a fifth below pre-pandemic levels as shoppers struggle with the cost of living crisis, according to forecasts. Retail footfall in December is expected to be 18% lower than the same month in 2019, said Springboard, a retail data company. – Guardian
The UK government has been accused of funding environmental racism by giving £2.0m a day in subsidies to an energy company that has paid out millions over claims it breached pollution limits in the US south. An investigation by Unearthed, Greenpeace's investigative unit, found Drax Biomass paid millions of dollars to US regulators over claims it exceeded limits on chemicals emissions at wood chip plants close to black and low-income communities. – Guardian
Britain's energy bills freeze could prove much less costly than feared by early next year, as City forecasters predict that gas prices will plunge this winter following a successful scramble across Europe to fill reserves. A halving in gas prices in the coming months would push average household bills below the £2,500 limit set by the Government's Energy Price Guarantee, slashing the cost of the intervention, according to estimates by Deutsche Bank. – Telegraph
NatWest has told its male bankers that they can take a full year off when they become a father, as it races to reinvent itself as more family friendly. The bank will next year introduce a policy that allows all new parents to take up to a year off regardless of their gender, of which half will be fully paid. Equal paid parental leave is increasingly common, but NatWest is unusual in offering fathers a full year off. – Telegraph
Ovo has been forced to give assurances that recent government interventions have shored up its finances after newly published accounts included a warning that its future could be in doubt. The owner of Britain's third biggest household energy supplier, which has 4.5m customers, said in accounts for 2021 published at the weekend that there was "a material uncertainty that may cast significant doubt on the group's and company's ability to continue as a going concern". – The Times
US close
Wall Street stocks were firmly in the red at the close on Friday amid concerns that the central bank's aggressive monetary policy may send the US economy into a recession.
At the close, the Dow Jones Industrial Average was down 1.62% at 29,590.41, while the S&P 500 was 1.72% weaker at 3,693.23 and the Nasdaq Composite saw out the session 1.80% softer at 10,867.93.
Reporting by Iain Gilbert at Sharecast.com