Smiths FY pre-tax profits surge, AstraZeneca's Ultomiris receives EU green light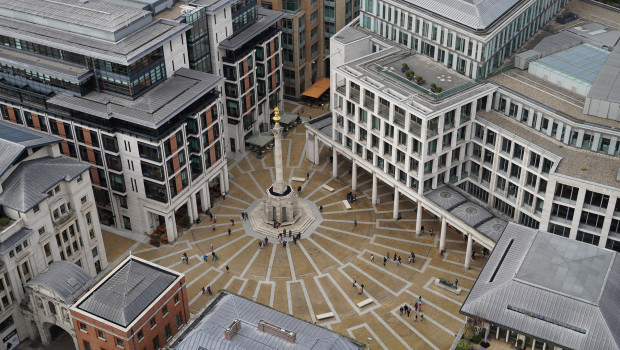 London pre-open
The FTSE 100 was being called to open 28.2 points higher ahead of the bell on Friday after closing 1.08% lower in the previous session at 7,159.52.
Stocks to watch
Engineering company Smiths Group said on Friday that full-year organic revenues and pre-tax profits had grown ahead of expectations amid "high demand" across the majority of its end markets.
Smiths stated that organic revenues had increased 3.8% to £2.56bn, marking a fifth consecutive quarter of growth, while pre-tax profits surged 263.2% to £1.03bn.
Drugmaker AstraZeneca said on Friday that Ultomiris, its long-acting C5 inhibitor, had received EU approval to be used in the treatment of adult patients with generalised myasthenia gravis, a rare autoimmune neuromuscular disease.
AstraZeneca stated that the European Commission's decision, which comes on the back of results from its CHAMPION-MG Phase III trial, marked the first and only approval for a long-acting C5 complement inhibitor for the treatment of gMG in Europe.
Newspaper round-up
Boeing and its former chief executive have settled an investigation by the US' top financial regulator into allegedly misleading statements the planemaker and its then boss made about its 737 Max jets, involved in two deadly crashes in Indonesia and Ethiopia. Boeing will pay $200.0m to settle charges that it misled investors and the former Boeing chief Dennis Muilenburg has agreed to pay $1.0m. – Guardian
Rail services around Britain will be brought to a near standstill for the first two weekends in October after the RMT union announced a further national strike. About 40,000 RMT members employed by Network Rail and 15 train operating companies will strike for another 24 hours on Saturday 8 October. – Guardian
Britain's power supplies risk running short for 10 hours this winter if it is unable to import power from the continent, according to the latest forecasts from leading energy analysts. LCP explored the "very possible" scenario that Europe won't be able to meet Britain's electricity needs this winter due to its own shortages. – Telegraph
Abuse of Britain's corporate registry by "kleptocrats, organised criminals and terrorists" is to be confronted with the biggest changes to Companies House in 170 years, the government has said. The business department's reforms will tackle the use of UK companies as a front for crime and corruption by making Companies House a "more active gatekeeper". – The Times
The asset management business of HSBC has set out plans to cut investments in thermal coal, months after one of its former top executives caused a furore with his comments about climate change. The investment division of the FTSE 100 bank gave a timetable for removing companies that make money from the polluting fuel from its actively managed holdings by 2040. Its active fund managers will also immediately stop investing in new bonds or the stock market flotations of companies that are expanding their thermal coal operations. – The Times
US close
Wall Street stocks closed weaker on Thursday as market participants continued to digest the Federal Reserve's decision to hike interest rates by another 75 basis points.
At the close, the Dow Jones Industrial Average was down 0.35% at 30,076.68, while the S&P 500 lost 0.84% to 3,757.99 and the Nasdaq Composite saw out the session 1.37% lower at 11,066.81.
Reporting by Iain Gilbert at Sharecast.com