Kingfisher H1 profits fall, Haleon interim operating profits grow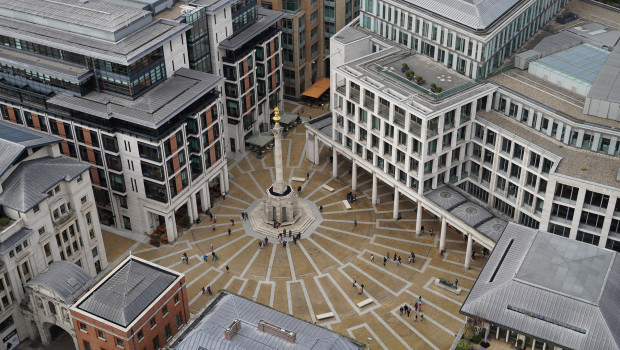 London pre-open
The FTSE 100 was being called to open 26.6 points higher ahead of the bell on Tuesday after wrapping up the previous session 0.62% points lower at 7,236.68.
Stocks to watch
B&Q owner Kingfisher reported a fall in first-half profits against a tough prior-year comparator, adding that it now faces a "more uncertain" macroeconomic environment.
Kingfisher said on Tuesday that pre-tax profits for the six months to 31 July fell by a third to £474.0m, while like-for-like sales were down 4.1% to £6.8bn. Kingfisher also stated it now expects full-year adjusted pre-tax profits of £730.0m to £770.0m.
Consumer healthcare company Haleon saw operating profits grow more than 20% in the six months ended 30 June, driven by increased revenues and margins.
Haleon said on Tuesday that interim revenues had risen 13.4% to £5.18bn, led by an 11.6% uptick in organic revenues, leading to a 22.1% increase in reported operating profits to £900.0m. Adjusted operating margins improved 150 basis points at reported rates to 23.0%.
Newspaper round-up
Business investment in the UK fell to the lowest rate in the G7 group of wealthy nations despite corporation tax cuts, the government has been warned, as ministers prepare £30.0bn of giveaways targeted at companies and higher-income workers. The Institute for Public Policy Research said a "race to the bottom" on the headline tax rate on company profits had failed to boost investment and economic growth in Britain over the past 15 years. – Guardian
MPs have warned consumers may end up paying higher bills if the government rushes into providing further state support for power station owner Drax. As part of Liz Truss's £150.0bn energy bills freeze, renewable and nuclear power generators are being asked to supply electricity below current market rates. – Guardian
Europe's economies face a permanent blow from higher energy costs as the Continent weans itself off cheap Russian energy, Barclays' chief economist for the region has warned. Silvia Ardagna at the bank said the bloc's push for "independence from Russian gas" will pull down growth, push up inflation and drag down the euro. – Telegraph
A quirk of market abuse regulations forced a quoted restaurant group to issue its half-year results yesterday, even though it was a bank holiday to mark Queen Elizabeth II's state funeral. Tasty, operator of the Wildwood and DimT chains, had intended to issue its interims at 7am today, but was told by Cenkos, its broker, that it had to push the button 24 hours earlier. – The Times
Rolls-Royce is at the centre of a multimillion-pound battle over the alleged stealing of business secrets from a technology company that provided the luxury carmaker with software enabling its clientele to customise their £250,000 cars virtually. The action brought by Topalsson, a software engineer, goes to the High Court in London next month in a claim and counterclaim by the Goodwood-based Rolls-Royce Motor Cars over breach of contract in the provision of the so-called configurator technology. – The Times
US close
Wall Street stocks closed higher on Monday as major indices reclaimed a fraction of last week's heavy losses ahead of this week's FOMC meeting.
At the close, the Dow Jones Industrial Average was up 0.64% at 31,019.68, while the S&P 500 was 0.69% firmer at 3,899.89 and the Nasdaq Composite saw out the session 0.76% stronger at 11,535.02.
Reporting by Iain Gilbert at Sharecast.com