WPP interim profits rise, Pets At Home Q1 revenues grow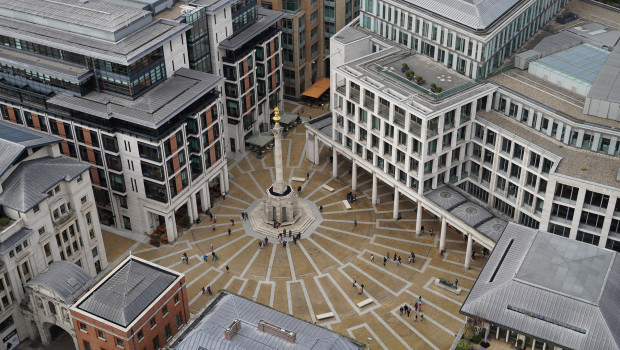 London pre-open
The FTSE 100 was being called to open just 7.2 points higher ahead of the bell on Friday after closing out the previous session 0.03% firmer at 7,448.06.
Stocks to watch
Advertising giant WPP reported a rise in interim profits on Friday, driven by strong client demand across all services.
The FTSE 100-listed company said pre-tax profits had risen 12% to £562m, while revenue came to £6.8bn - up 10.2% and up 8.7% on a like-for-like basis. WPP also now expects headline operating profit margins up around 50 basis points.
Pet supplies retailer Pets At Home said on Friday that it had delivered a "continued strong performance" in its first trading quarter, with all channels remaining in growth.
Pets At Home said total group revenues were up 7.1% at £404.7m, while like-for-like revenues were up 6% year-on-year, reflecting broad-based growth throughout the 16 weeks ended 21 July.
Newspaper round-up
British taxpayers are now shareholders in a further 65 companies because of a government rescue funding scheme set up during the Covid crisis – including a medical cannabis firm, a video game studio, and a chain of bars offering activities like ping pong. A list published by the government's development bank reveals an eclectic range of firms that have received convertible loans as part of the Future Fund. – Guardian
Twitter has rejected Elon Musk's claims in court that he had legitimate reasons to back out of a $44.0bn deal to purchase the social media platform, marking the latest development in a dramatic legal showdown. In a filing made public on Thursday, Twitter called Musk's arguments for abandoning the deal "a story, imagined in an effort to escape a merger agreement that Musk no longer found attractive once the stock market and along with it, his massive personal wealth, declined in value". – Guardian
Gordon Ramsay's restaurant empire shed 300 staff last year as lockdowns pushed losses at his restaurants to almost £7.0m. Restaurant staff were let go as Covid-19 brought business to a halt but the company also lost almost a quarter of its head office workers, new accounts show. Pre-tax losses at the Kitchen Nightmares presenter's restaurant group rose to £6.8m in the 12 months to August 2021, up from £5.0m in 2020. – Telegraph
The chief executive of Diageo received $10.5m in what could be his penultimate year as boss of the giant drinks company. For the year to the end of June Ivan Menezes was paid a basic salary of $1.7m, up 2.3% on 2021, with pension and benefit payments lifting his fixed pay to $2.15m. He also received variable pay of $8.33m, comprised of an annual incentive of $3.2m and long-term incentives of $5.12m. – The Times
The owner of Facebook and Instagram is set to raise $10.0bn in its first ever bond offering as it looks to fund share buybacks and investments to revamp its business. The offering from Meta Platforms, which included bonds with maturities ranging from five years to 40 years, received over $30.0bn of orders from investors, with demand skewed towards the longer-dated bonds, according to Reuters. Meta did not respond to a request for comment. – The Times
US close
Wall Street stocks turned in a mixed performance on Thursday after snapping a two-day losing streak in the previous session.
At the close, the Dow Jones futures Industrial Average was down 0.26% at 32,726.82, while the S&P 500 was 0.08% weaker at 4,151.94 and the Nasdaq Composite saw out the session 0.41% firmer at 12,720.58.
Reporting by Iain Gilbert at Sharecast.com