Sainsbury's Q1 sales fall, AstraZeneca agrees to acquire TeneoTwo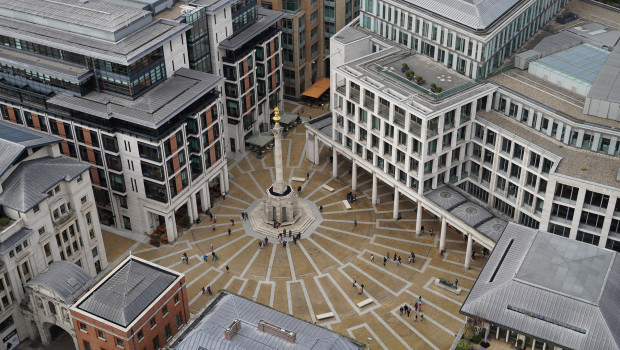 London pre-open
The FTSE 100 was being called to open 18.5 points higher ahead of the bell on Tuesday after closing 0.89% higher in the previous session at 7,232.65.
Stocks to watch
UK supermarket chain Sainsbury's said on Tuesday that first-quarter sales had fallen 2.4% against last year's elevated Covid-19 driven levels and 8.7% ahead of pre-pandemic levels.
Group sales, excluding fuel for the 16 weeks ended 25 June fell 4.5%, but were 5.4% higher than pre-pandemic levels. Sainsbury's also maintained guidance for annual underlying profit before tax of between £630.0m and £690.0m.
Drugmaker AstraZeneca has agreed to acquire TeneoTwo and its clinical-stage T-cell engager in a deal worth up to $1.26bn as part of an effort to accelerate the development of the potential new medicine for B-cell haematologic malignancies.
AstraZeneca will pay $100.0m for TeneoTwo and its TNB-486 T-cell engager, while additional contingent research and development-related milestone payments of up to $805.0m and further commercial-related milestone payments of up to $360.0m will also be due to TeneoTwo's equity holders
Variety goods value retailer B&M European Value Retail named Mike Schmidt as its next chief financial officer on Tuesday, succeeding Alex Russo.
Schmidt, currently the CFO of furniture retailer DFS Furniture, will join the group no later than 3 January 2023. As for Russo, he will step up to the role of group chief executive officer.
Newspaper round-up
Customer service complaints have hit their highest level on record and are costing British businesses more than £9.0bn a month in lost staff time, research has found. As firms struggle to cope with global supply issues and a staffing crisis, the Institute of Customer Service found more consumers were experiencing service issues than at any point since its customer satisfaction index began in 2008. – Guardian
Floating windfarms could be built off the coasts of Cornwall and Pembrokeshire after the Queen's property manager identified a clutch of sites in the Celtic Sea that could host them. The crown estate, which generates money for the Treasury and the royal family, has published five "areas of search" that will be narrowed into development plots to host wind power generation. – Guardian
Boris Johnson must give approval for a pioneering Rolls-Royce mini nuclear reactor project in the next six months or risk delaying a project vital to his green energy revolution, the company has warned. Rolls will be unable to meet a target of deploying its first reactor by 2029 unless ministers place an order before the end of the year according to Tom Samson, the project's chief executive. The company's small modular reactors are expected to play a key part in the Prime Minister's plans for an energy revolution. – Telegraph
A furore about the use of pronouns on staff badges at Halifax has failed to result in a customer exodus, The Times has learnt. Halifax became embroiled in a row last week after it said on social media that customers who disagreed with its policy of allowing employees to display their chosen pronouns were free to close their accounts. - The Times
More than one in three UK company directors disqualified over a two-month period had abused the government's coronavirus loan or job support schemes, according to an analysis of official data. The Insolvency Service banned 37 directors in April and May for fraudulent claims. The disqualifications represented almost 35% of the directors struck off and compares with 140 directors who were banned for abuse of Covid schemes in the year to the end of March: 17% of the total. - The Times
US close
Wall Street trading was closed on Monday in observance of the Independence Day holiday.
Reporting by Iain Gilbert at Sharecast.com