Barclays to acquire Kensington Mortgage Company, Ultra Electronics takeover likely to be waved on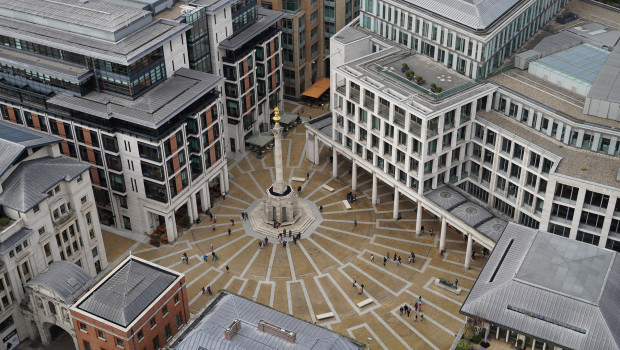 London pre-open
The FTSE 100 was being called to open 48.2 points higher ahead of the bell on Friday after the index closed 0.97% lower on Thursday at 7,020.45
Stocks to watch
Multinational bank Barclays has agreed to acquire UK specialist mortgage lender Kensington Mortgage Company as part of a deal valued at approximately £2.3bn.
The FTSE 100-listed group said on Friday that the acquisition of Kensington Mortgage Company will be financed from existing resources and enable the bank to broaden its product offering and capabilities in the UK mortgage market. KMC, as well as a portfolio of UK mortgages, will be purchased from companies controlled by funds managed by Blackstone Tactical Opportunities Advisors and funds affiliated with Sixth Street Partners.
The £2.6bn takeover of British defence manufacturer Ultra Electronics by a US private equity firm looks set to be waved on by the UK government after the Department for Business said on Friday that it was minded to accept the deal.
In 2021, Cobham launched a takeover of Ultra Electronics, which makes systems such as sonar and radio communications used by military and civilian aircraft, after the group was itself controversially taken over and broken up by US private equity investor Advent over 2019 and 2020.
Newspaper round-up
A Cheshire chemicals factory is to start capturing carbon dioxide on an industrial scale from energy generation in what is described as the UK's first major use of the emissions-reduction technology. Tata Chemicals Europe hopes to capture 40,000 tonnes of the greenhouse gas per year, reducing its annual emissions by 10% and providing it with a supply of high-purity carbon dioxide that could be used in products ranging from glass and washing detergents to pharmaceuticals and food. - Guardian
An Italian company's hacking tools were used to spy on Apple and Android smartphones in Italy and Kazakhstan, Alphabet Inc's Google said in a new report. Milan-based RCS Lab, whose website claims European law enforcement agencies as clients, developed tools to spy on private messages and contacts of the targeted devices, the report said. - Guardian
Employers across the country are preparing to slash pay for home workers as part of radical plans that could ignite a widespread backlash among staff. One in ten companies plan on reducing pay or benefits for home workers after failing to encourage people back to their desks by using a host of incentives, according to a survey of over 1,000 employers by the Chartered Institute of Personnel and Development. - Telegraph
Oil and gas bosses rounded on Rishi Sunak over his new windfall tax at a private 40-minute meeting in Aberdeen as they step up efforts to shape the policy before legislation is passed. Executives warned that the higher tax on profits will make the UK a less attractive prospect and was forcing them to rethink investment plans just as the Government tries to boost domestic energy supplies, sources said. - Telegraph
Spain is ordering 20 Eurofighter Typhoon jets, with the UK's biggest defence contractor taking a £500.0m slice of the £1.5bn-plus contract. About 5,000 BAE Systems employees work directly on the Typhoon programme, with thousands more in the UK supply chain. - The Times
One of the government's top climate advisers has raised doubts over EDF's competence to build nuclear plants and called the decision to locate a proposed plant at Sizewell C in Suffolk ridiculous. Lord Deben, who chairs the climate change committee and lives in Suffolk, was accused by EDF of being a nimby after making the comments at a nuclear conference yesterday. - The Times
US close
Wall Street stocks closed in positive territory on Thursday as market participants watched the second day of Federal Reserve chairman Jerome Powell's testimony in Washington.
At the close, the Dow Jones Industrial Average was up 0.64% at 30,677.36, while the S&P 500 added 0.95% to 3,795.73 and the Nasdaq Composite saw out the session 1.62% stronger at 11,232.19.
Reporting by Iain Gilbert at Sharecast.com