Whole Foods spurned higher rival offers for Amazon takeover, filings show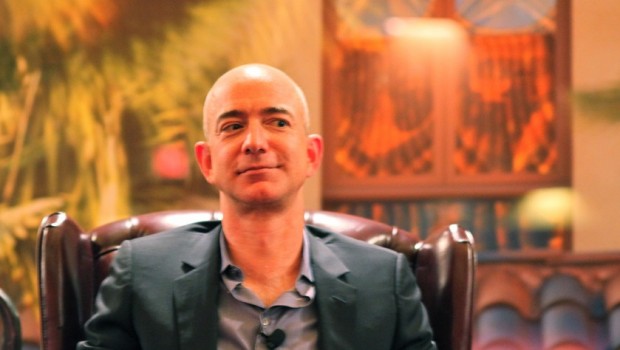 Whole Foods attempts to drive a higher takeover price from Amazon.com were squished by the online giant's corporate brinksmanship, in spite of potential higher counter-bids from other companies and private equity firms.
.
Following an initially offer of $41 from Amazon in May, regulatory filings from the companies on Friday revealed there were several other potential bidders at the higher price of $45, giving Whole Foods and its advisor Evercore initial confidence of pushing Jeff Bezos into bumping up his bid to $45 per share.
Proxy forms issued by Amazon on Friday show Whole Foods had been approached by two companies along with four other potential private equity suitors, some of which were mooting an offer nearer $45, as Evercore spoke to Goldman Sachs to try and close the difference between Amazon's offer and the counter proposals.
"On the call, the representatives from Goldman Sachs communicated that Amazon.com was considering other opportunities instead of acquiring the company and had been considering whether to respond to the Company's $45.00 counter proposal at all or to pursue other opportunities," the form said.
"The representatives from Goldman Sachs then said that as a last stretch Amazon.com was willing to offer $42.00 per share but stressed several times that this was Amazon.com's best and final offer."
Goldman's silver-tongued bankers told Evercore that Amazon.com would pull out unless a yes-or-no response was given to its $42 offer and that it expected Whole Foods would not speak to other potential bidders while negotiating with Amazon - "although they understood that the company's board of directors would have a customary fiduciary duty in the merger agreement".
Goldman "signaled Amazon.com's willingness to move forward on the transaction quickly" in the event of an agreement.
Whole Foods caved and agreed to be acquired for $42 a share, as it revealed last month, a $13.7bn that has rocked the world of the major supermarket groups on both sides of the Atlantic, with US retailers Wal-Mart, Target, Costco and Kroger all plunging, and Tesco, Sainsbury's and Morrisons all lower on the news.
But UK online grocer Ocado has seen a pick-up in partnership enquiries from US supermarket in the wake of Amazon's deal to buy Whole Foods, boss Tim Steiner said earlier this week.
Neil Wilson, senior market analyst at ETX Capital, said the Amazon takeover of Whole Foods was "leaving rivals quaking" and was another signal of the "seismic shift in the market caused by the Amazon model", with the online behemoth looking set to dominate the food sector now just as much as it does non-food.
"But there are increasingly serious anti-trust concerns - how long until Washington takes note of what's going on and clamps down?"
Whole Foods has just nine stores in the UK so the impact should not be too significant for a while yet.