US private equity firm Thoma Bravo to buy Sophos for £3.2bn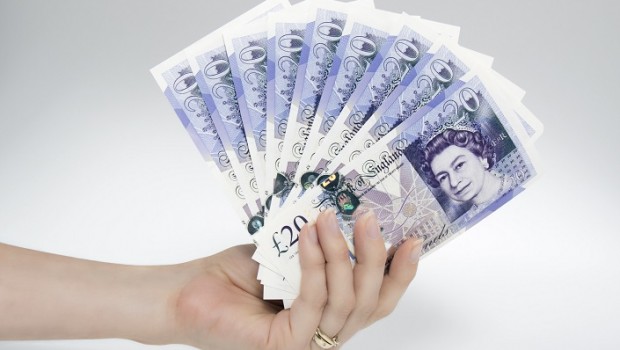 US private equity firm Thoma Bravo has agreed to buy cybersecurity company Sophos for $4bn (£3.2bn).
Under the terms of the deal, Thoma Bravo will pay $7.40 per share in cash, which is a 37.1% premium to the stock's closing price on Friday.
Sophos chairman Peter Gyenes said: "It is the view of the Sophos board that this is a compelling offer for Sophos shareholders which secures the delivery of future value for shareholders today. Thoma Bravo has deep sector expertise in cybersecurity software as well as a long and successful track record of partnering with and investing in its portfolio companies to support long-term growth and success.
"Under Thoma Bravo's ownership we expect Sophos to accelerate its evolution and leadership in next-generation cybersecurity. The Sophos board believes that this recommended offer delivers a significant opportunity for all stakeholders - our shareholders, customers, partners, and employees."
Sophos also issued a very brief update on trading on Monday, saying that business momentum has remained encouraging in the second quarter of FY20 and the first half of the financial year.
The group expects to report 9% constant currency billings growth for the six months to the end of September, with continued growth in both end-user and network security. It also expects to post 12% constant currency growth in subscription billings, a "modest" year-on-year improvement in the net renewal rate and growth in business from brand new customers.
At 0855 BST, the shares were up 37% at 581.70p.
Olivetree Financial said: "This transaction looks very clean in nature. The combination of valuation/low conditionality and irrevocable structure make it feel like a stock which will trade close to the proposed takeout terms for the life of the transaction.
"All eyes will be on whether there is any scope for a strategic competitor to try to compete for the asset but this seems a low probability."
Russ Mould, investment director at AJ Bell, said: "The 583p take-out price is considerably ahead of the 225p price at which Sophos joined the market in 2015, meaning investors who bought at the IPO offer would have made 159% share price return in four years. That's a stellar performance when you consider the historical returns from shares as an asset class have been approximately 7% a year.
"The downside of Sophos receiving a takeover bid is that the London market loses yet another tech stock.
"There are now slim pickings for UK investors wanting to invest in mid to large technology companies, meaning they have to look further afield for opportunities and be comfortable owning overseas-listed shares or, as an alternative, leave it to a fund manager to find suitable stocks."
Nicholas Hyett, equity analyst at Hargreaves Lansdown, said: "It's been a rocky road for Sophos investors; the internet security business missed guidance repeatedly in 2018 and the shares took a pounding as a result. More recent results have stabilised the ship somewhat, but growth has been slower and investor confidence needs a lot of rebuilding. Against that background we suspect most investors will be reasonably happy with the offer, and with Sophos' former private equity owner Apax already committed to backing the deal we see little chance of it failing to win shareholder support.
"One thing worth bearing in mind is that the offer is denominated in dollars, and given the volatility we've seen in sterling recently that means the final pounds and pence value of the deal could end up being significantly different to that reported today. If sterling weakens then that's good news for UK investors, but should a Brexit deal be agreed, a rally in sterling could leave investors out of pocket."