Unilever says GSK consumer arm 'strategic fit', flags restructure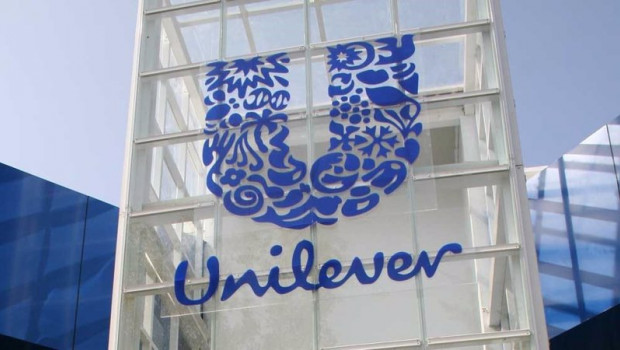 Unilever on Monday maintained it was still keen to buy GSK's consumer healthcare arm, calling it a "strong strategic fit", despite having its latest £50bn offer rejected as it also flagged a restructure of the group later this month.
The unscheduled update came after GSK confirmed over the weekend it had rejected a third offer for the consumer healthcare division which owns the Panadol and Nicorette brands as part of a joint venture with Pfizer in a 68% - 32% ownership split.
The Board of GSK is strongly focused on maximising value for GSK shareholders and has carefully evaluated each Unilever proposal. In doing so, the Board and its advisers assessed the proposals relative to the financial planning assessments completed to support the proposed demerger of the business in mid-2022, including the sales growth outlook set out below.
"Consumer Health is a highly complementary category for Unilever, with good potential for synergies and a number of routes to build scale," Unilever said in a statement.
"The acquisition would create scale and a growth platform for the combined portfolio in the US, China, and India, with further opportunities in other emerging markets. We believe that this would be an attractive and synergistic combination for the shareholders of Unilever, which would also deliver value and certainty for the shareholders of GSK and Pfizer."
Analysts said the bid represented a modest premium to current value. The latest offer, made on December 20, was made up of £41.7bn in cash and £8.3bn in Unilever shares.
UNDERVALUED?
GSK said the offer "fundamentally undervalued" the consumer business and its future prospects, adding that it was still committed to separate the business from its medical arm and float it on the London Stock Exchange. Valuations by analysts have ranged from £45bn to £48bn.
"The board of GSK remains focused on executing its proposed demerger of the Consumer Healthcare business, to create a new independent global category-leading consumer company which, subject to approval from shareholders, is on track to be achieved in mid-2022," it added.
Unilever added that it would announce a "major initiative to enhance our performance" later this month.
"After a comprehensive review of our organisation structure, we intend to move away from our existing matrix to an operating model that will drive greater agility, improve category focus, and strengthen accountability."
Unilever shares fell sharply on the news, with analysts fearing the company could end up overbidding for the assets.
Russ Mould, investment director at AJ Bell, said Unilever had effectively fired the starting gun for a bidding war.
"Nestle could be interested, so too private equity. Unilever looks to be bidding for the unit because it needs to inject some excitement into its business, having recently disappointed with sales and profit margins," he said.
"This really is a Marmite situation for GlaxoSmithKline's shareholders – they're either hoping for a quick return now through a sale or better returns in the future through the planned demerger."
"GlaxoSmithKline chief executive Emma Walmsley would be delighted if someone came and paid top dollar for the unit, as she's been under pressure from investors to deliver some good news for a long time.